Manchester United boss Sir Alex Ferguson criticises Tottenham over Zeki Fryers deal
Sir Alex Ferguson wants the football authorities to intervene after Tottenham signed ex-Man Utd defender Zeki Fryers.
Last Updated: 05/01/13 8:14am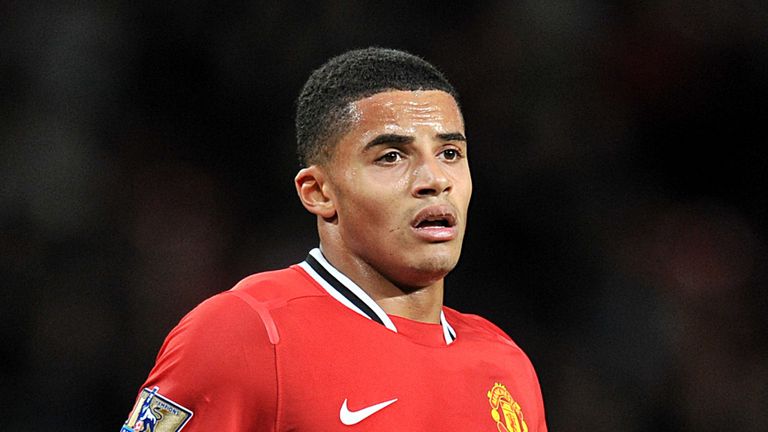 The United manager has accused Spurs of a 'blatant manipulation of the rules' after Fryers completed a move to White Hart Lane on Thursday, just six months after joining Standard Liege.
Fryers had moved to the Belgian club after United and Spurs failed to agree a compensation package for the 20-year-old when his Old Trafford contract expired last summer.
Ferguson has pointed an accusing finger at Spurs chairman Daniel Levy and wants Fryers' registration to be blocked until the matter has been investigated.
Speaking to MUTV, Ferguson said: "To me, I think it's a blatant manipulation of the rules.
"Tottenham did nothing wrong as he went to Standard Liege. They tried to buy him off us and we'd been looking for a certain figure. They wouldn't pay it but asked if they could take him down there on trial and, at that time, he was out of contract in June anyway.
"So he went down on trial and he went to Portugal with them. They then said they weren't prepared to pay the money and, all of a sudden, he signed for Standard Liege.
"We knew immediately and suspected that he would return to Tottenham in January and that's happened. It's a Daniel Levy deal. You know, it's his fingerprints all over it. It's the kind of thing we expected he was going to do.
"There's nothing we can do about it but I think that really we should, first of all, register our discontent in it. I think the league should look into it.
"I think the registration should be stopped until they investigate it thoroughly. There's bound to be a trail, either mobile phones or e-mails, that could give you the full story of it.
"I must say I'm disappointed in Tottenham. For whatever reason, a club that size has decided to go down this route. I'm disappointed."
Tottenham have defended the deal they agreed with Fryers and a club spokesman said: "Zeki Fryers was out of contract in the summer. We had looked in to the possibility of signing the player but were unable to agree a deal on the terms Manchester United were asking.
"Zeki chose to go to Standard Liege, who paid compensation to Manchester United. Zeki enjoyed his time at Standard. However, when Standard sacked their manager in November, Zeki wasn't part of the new manager's plans, which he accepts and understands happens in football.
"Unfortunately, a combination of this, and the fact that he had become homesick meant he wanted to return to England and his representatives made contact with clubs in England.
"This afforded us a second opportunity to sign the player and as per FIFA's solidarity contribution mechanism, Manchester United will receive five per cent of the transfer fee we have paid."