Steffen Freund wants FA Cup glory after Tottenham beat Coventry 3-0
Steffen Freund has set his sights on FA Cup glory after Tottenham cruised through to the fourth round.
Last Updated: 06/01/13 8:23am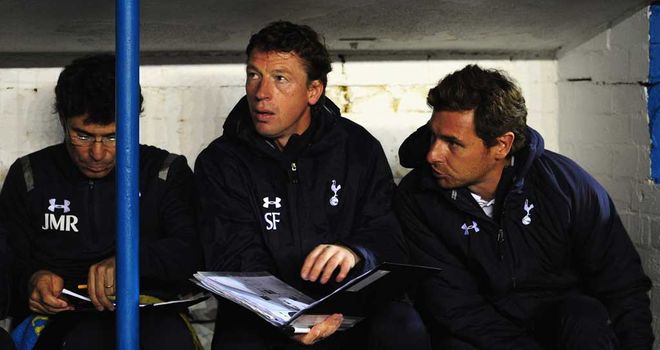 For Sky Blues fans, the White Hart Lane tie was a poignant reminder of one of the greatest days in the club's history- their 1987 Cup final victory over Spurs- although they were unable to pull off such a result on Saturday.
Instead a strong Tottenham side took the lead just 12 minutes in when Clint Dempsey stabbed home a Gareth Bale flick.
Bale lengthened the scoreline as he netted a deflected shot from the American, and it was Dempsey who secured the win with his second goal, a header from the back post, to make it 3-0.
During his five-year spell at the club, Spurs assistant boss Freund has reached the semi-finals on two occasions, and now firmly has his sights set on reaching the final.
He said: "We know what we want to do in the league, we have won the Cup eight times before and we would like to go all the way this year.
"It was a professional performance.
"In the first half it was a different class. It was a great performance and we deserved the win.
"We didn't have to remind the players to be professional. They are really good. They put the opposition under pressure, they played with a high tempo and created chances."
Freund went on to praise Dempsey's brace, adding: "It was great to see Clint scoring twice.
"He needs goals. Adebayor scored last time so it's great for the squad that we have strikers that are scoring."