Lewis Holtby feels Tottenham can challenge for the Premier League title
Lewis Holtby is confident that Tottenham can challenge for the Premier League title and is excited by his move.
Last Updated: 13/01/13 1:30pm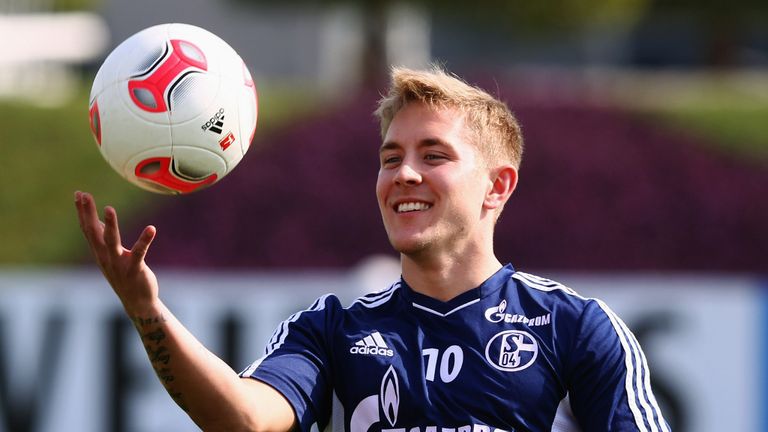 The Germany international agreed to join Spurs earlier this month and he will head to London in the summer on a free transfer when his Schalke contract expires.
The midfielder has 'big aims' for the next stage of his career and believes Andre Villas-Boas side have the potential to be in the mix to be champions.
"Tottenham have got some big aims that I want to help them achieve," Holtby told the Sunday Mirror.
"The club has really progressed and they are establishing themselves as a top-four team.
"In the future, and if the players stick around, then of course Tottenham can challenge for the title. I'm not predicting it will definitely happen, but it is certainly something we can aim for. I have big goals and I want to win trophies with Tottenham.
"Tottenham is the whole package, I am convinced of that after speaking to the manager Andre Villas-Boas and chairman Daniel Levy.
"The club, the team and the infrastructure are all superb. It's a quality set-up. That's where Tottenham should be, up the top and I'm so excited that I will be a part of it.
"If you are asking me who the exciting Spurs players are, then I would have to name the whole team because it's full of stars. To play with and compete with these guys will improve my game, for sure."