Alvaro Negredo admits he is open to prospect of playing in England
Alvaro Negredo says he is very much up for the chance of playing in England.
Last Updated: 13/01/13 4:26pm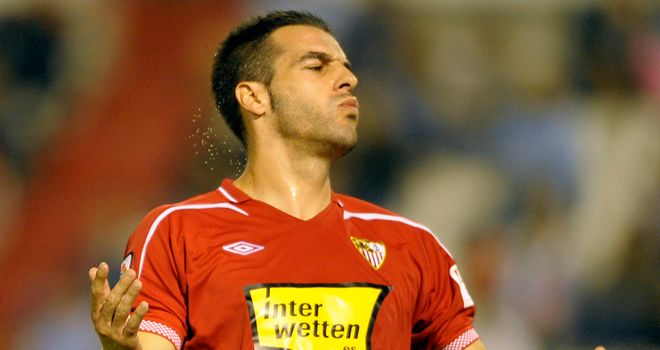 The Sevilla striker has been strongly linked with a move to the Premier League, and the club's president Jose Maria del Nido was in England this week - with some reports claiming he was in London to finalise the sale of his prized asset.
Tottenham, Arsenal, Newcastle and Sunderland have been strongly linked, and Negredo admits he would like to play in England.
"The Premier League is a great competition, I really like it and I think my style of football would be well suited to it," he is quoted by the Daily Star.
"There comes a time when a cycle comes to an end and I don't know whether my time will be sooner or later. I haven't thought about it a lot but I wouldn't mind playing abroad."
Negredo says he has spoken with fellow countrymen Juan Mata and Fernando Torres about the prospect of joining them in the Premier League.
"I've spoken to the guys playing in England, mainly when we were together at Euro 2012," he said.
"I spoke to Mata and Torres and they say it is easier to go out and about in England as there is not as much scrutiny as in Spain. I like that."