Tottenham announce loss of £4.3m after missing out on Champions League
Tottenham have announced a loss of £4.3m for the year ending June 30, 2012.
Last Updated: 22/01/13 7:03pm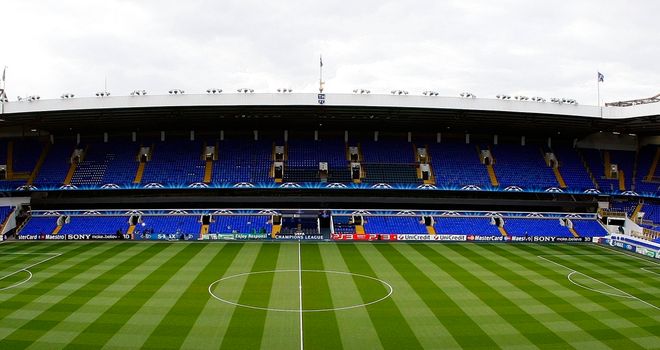 The Premier League club had made a profit of £700,000 in the previous year, which covered the period when they were competing in the 2010-11 UEFA Champions League.
Total club revenue for the 2011-12 financial year was £144m - 12 per cent lower than the year before - while Spurs said "profit from operations" dropped to £23m from £38m.
Revenues continued to increase on the commercial front, but merchandising fell by four per cent largely due to the lack of Champions League football, which they also failed to secure this season.
Spurs say they are on course to comply with UEFA's financial fair play rules, and this season moved into a new training centre in Enfield which they hope will help them by nurturing home-grown talent.
The club say they have also completed their first step towards building a new stadium adjacent to White Hart Lane which will increase revenue due to greater capacity.
Chairman Daniel Levy said in a statement: "We are ever ambitious for the club, driving all areas of the business and our focus continues to be the delivery of an increased capacity stadium.
"There is much work to be done refining the detailed design and resolving the final development issues.
"We intend to deliver this to the same high standards of the new training centre and to reward our incredibly loyal supporters with a world-class stadium and one that will have made a crucial contribution to the regeneration of a priority borough in London."