Tottenham boss Andre Villas-Boas hails 'incredible' Gareth Bale after Lyon win
Tottenham boss Andre Villas-Boas paid tribute to Gareth Bale following his match-winning performance against Lyon.
Last Updated: 15/02/13 6:52am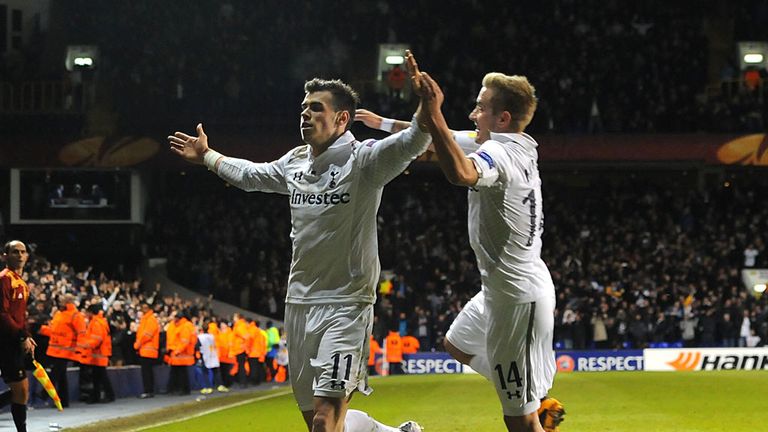 Bale scored with two spectacular free-kicks in a 2-1 victory at White Hart Lane on Thursday night, putting Spurs in a decent position to make it through to the last 16 ahead of next week's second leg.
It had looked like Lyon would hold on for a draw thanks to their own wonder goal from Samuel Umtiti, but Bale had the final word to earn more praise from manager Villas-Boas.
"It is incredible. Not only his all-round game but also this ability he has to strike these free-kicks," said the Tottenham manager.
"The ball gains so much power when he strikes it and it changes direction so easily.
"Today we saw not just two moments of brilliance but three, because their goal was absolutely fantastic too."
Villas-Boas added: "It played out to be an excellent game, maybe the first half a bit more exciting because in the second half both teams struggled to get the ball on the ground and get moving.
"But we saw those moments of individual brilliance and Bale was fantastic also."