Tottenham boss Andre Villas-Boas focused on league game with West Ham
Tottenham manager Andre Villas-Boas is confident their Europa League heroics will not be a distraction against West Ham.
Last Updated: 25/02/13 7:12pm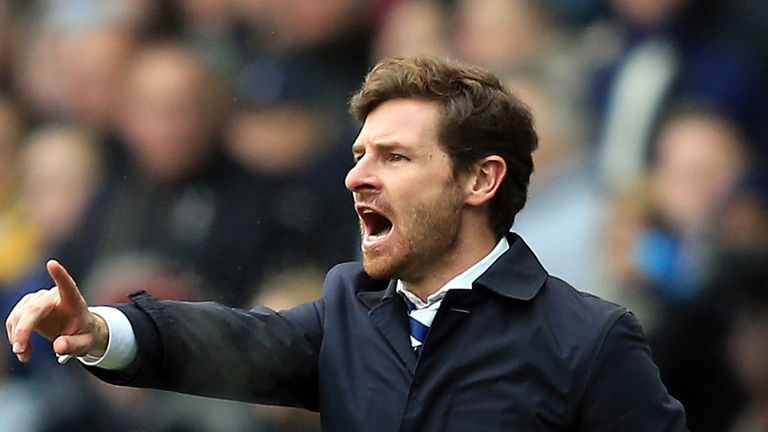 A last-gasp goal from Mousa Dembele in midweek secured a 3-2 aggregate win over Lyon to set up a last-16 encounter with Inter Milan.
But Villas-Boas believes they have the mental aptitude to refocus their attentions on domestic matters as they look to re-establish their four-point lead over North London rivals Arsenal.
"We've been having some great, great results," he said.
"After Europa League games we've always been good in the Premier League. I think it puts us in a good position to face West Ham.
"I don't think it's a distraction, I think it's an inspiration and I hope it can be exactly that against West Ham."
Dembele also believes the confidence gained by performing well in Europe and in the Premier League has boosted confidence in the camp.
"We don't have to fear any team. People have respect for us. If you're in a winning mood it's important in the league," he said.
"We have two more very important games coming up in the league (against West Ham then at home to Arsenal on 3 March) so the confidence will stay high and that's good for us."
Dembele is ready for a physical scrap against the Hammers, a team he recognises they may struggle to break down.
"It will be a different game to the Lyon one of course," he added.
"Teams always have a lot of respect for us and they drop back so it's always difficult, but I think we need to do the difference, we have to fight for each other as well.
"It will be a physical game, for sure, but we are used to it and this is a special match for us and the supporters too because it is a derby."