West Ham boss Sam Allardyce aware of threat posed by Tottenham's Gareth Bale
Sam Allardyce is aware of the considerable threat in-form Gareth Bale will pose to his West Ham United side on Monday.
Last Updated: 25/02/13 7:13pm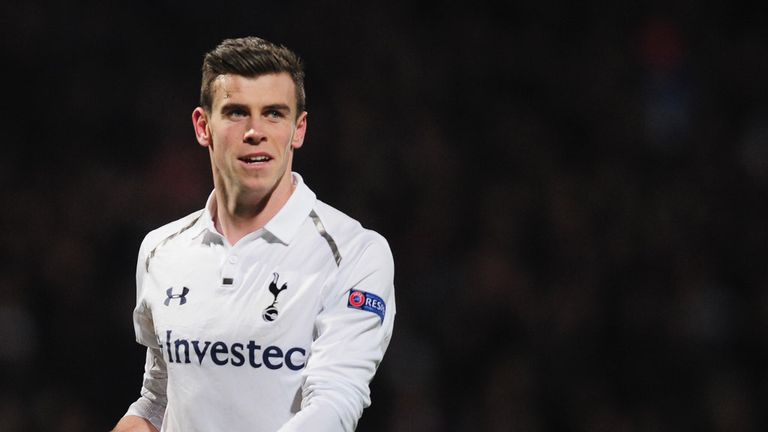 The Hammers welcome capital rivals Spurs to Upton Park for their latest Premier League encounter, and will be charged with the task of trying to keep Bale under wraps.
The Wales international is on top of his game right now, with six goals plundered in his last seven outings in all competitions.
Bale has, unsurprisingly, drawn plenty of admiring glances over recent weeks and Allardyce acknowledges that Tottenham could have big money put to them for their flying winger over the summer.
He said: "The world of football outside of this country might decide his worth.
"There might be somebody else from another country that decides he could be the man, so that would inflate the price a little more.
"I would have thought that Tottenham would want nothing less than £40-50million."
While prepared to acknowledge that Bale will be difficult to contain, Allardyce insists that West Ham's Monday Night Football preparations have not been focused on one player.
He said: "The main thing for us on Monday night is to worry about ourselves.
"We understand that Tottenham have got lots of fantastic players and they are a great team - but we're not bad ourselves.
"Everybody's talking about Gareth Bale because he's playing well and scoring goals. He's one of a number of players that we're going to try to have to shackle to get a good result.
"We've got to keep as close an eye on those players as we can but also go and do our stuff when we get the chance."