Arsenal will be deflated, says Tottenham's Scott Parker ahead of derby
Scott Parker reckons Tottenham's last-gasp winner at West Ham will have left Arsenal reeling.
Last Updated: 26/02/13 3:48pm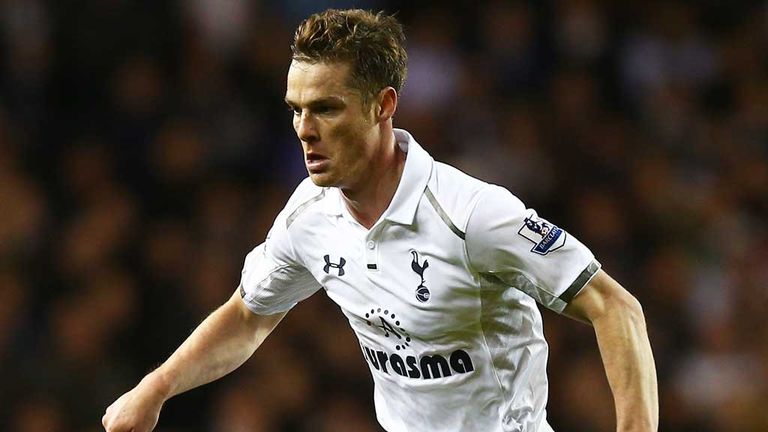 Gareth Bale's 25-yard strike snatched a 3-2 victory that moved Spurs up to third in the Premier League - four points ahead of the Gunners.
"I've been in that position where you're watching the scores come up (on television) and it goes 'last minute goal at wherever' and you're praying it's the other team - and it isn't, it's the team that you don't want to score," the midfielder said.
"So it is deflating as a player on the opposite end, and I'm sure the Arsenal players are like that.
"I'm sure they'll be thinking they need to concentrate on themselves and try to win the game against us, and if they win the game against us it goes down to a point so it's going to be tight."
Tottenham surrendered a 10-point lead over their near neighbours last season and had to settle for playing in the Europa League, albeit because of Chelsea's Champions League triumph.
"What happened last year drives us," Parker added, ahead of the White Hart Lane clash.
"It's a focus and it's something we're aware of. We've worked really hard this season to get where we've got, and we can't afford to fall off it."