Tottenham boss Andre Villas-Boas targets second spot in Premier League
Tottenham manager Andre Villas-Boas has his sights set on Manchester City and second place in the Premier League.
Last Updated: 03/03/13 3:24pm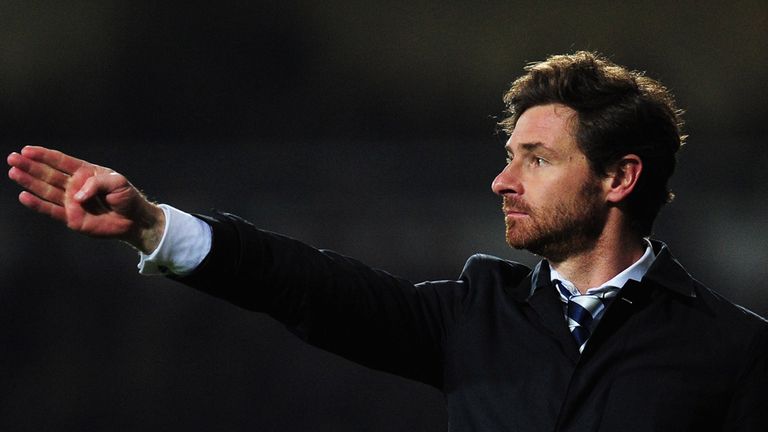 Spurs face North London rivals Arsenal at White Hart Lane on Sunday but Villas-Boas has one eye on the bigger picture, as his side attempts to close a five-point gap on Roberto Mancini's men.
"They have the experience of winning the league, I think in their mind they are still focusing on it," he said of City.
"They have to come here (to play us, on 21st April). We have to play them still within this margin of five points at White Hart Lane.
"We could still put a threat to them. Our focus is on bridging gaps for the people in behind us."
First Villas-Boas must try to oversee a victory over Arsenal, who themselves are only four points behind Spurs in the league going into derby day.
"More than anything else, we will try to focus on getting the result at the weekend. That will be excellent," added Villas-Boas.
"For the fans it will be tremendous. The rivalry is something very, very special and I spoke to them about it when we played them at the Emirates.
"There is a demand from everybody to achieve success in this fixture, independent of whatever position you finish in the league."
There is a particular edge to this season's games after Arsenal pipped Tottenham to third place last season, denying their arch-rivals a Champions League spot after Chelsea won the competition.
"It's never easy to finish in the position that they did, qualifying for the
Champions League in fourth spot and seeing it taken away from them because it's the rules," Villas-Boas said.
"We need momentum as we want to qualify (for the Champions League). We have our own objectives.
"There is some pressure on this fixture and this result. Both teams will be up for it, it is a special game."