Tottenham manager Andre Villas-Boas believes Gareth Bale can win the Golden Boot.
Tottenham manager Andre Villas-Boas believes star man Gareth Bale has what it takes to win this season's Golden Boot.
Last Updated: 03/03/13 3:23pm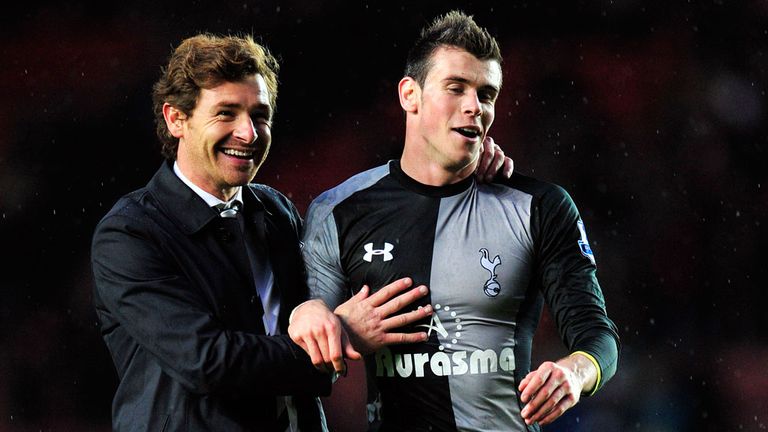 The Wales winger has already scored 15 goals in the Barclays Premier League - five more than his previous best - with 11 games still to play.
Bale is four short of current top scorer Robin van Persie, and three adrift of Liverpool's Luis Suarez, but the 23-year-old is the man in the most prolific form and could yet finish as the league's top scorer.
Over the last seven games Bale has averaged 1.28 goals per match, better than Van Persie (0.28), Suarez (0.71) and Swansea striker Michu (0.42).
"It is possible (that Bale can win the Golden Boot), yes," Villas-Boas said.
"It is difficult. There are a lot of players competing. Van Persie, Suarez, and Jermain Defoe is still in the mix, but it is possible."
Villas-Boas also played down the suggestion that Spurs are now the masters of north London ahead of Sunday's derby clash with Arsenal - even though a win would open up a seven point gap over the Gunners.
"We are focused on trying to win because it's important to establish our position in the Premier League," the Portuguese said.
"Our objective is to gain the most amount of points as we can and against Arsenal, we have the chance to move further away from them and put ourselves in a more comfortable position.
"It's an opportunity. The players are ready, prepared and we all know what we
want to achieve this season.
"This is a very specific game, anything could happen really.
"I think it will be an open game from both sides, full of emotion, full of adrenaline, unpredictable. I think that's the sort of game we expect and most of the fixtures have translated like that."