Tottenham defender Jan Vertonghen says club are 'getting stronger'
Jan Vertonghen believes Tottenham are on the verge of achieving something special as they close in on a top-four spot.
Last Updated: 03/03/13 2:29pm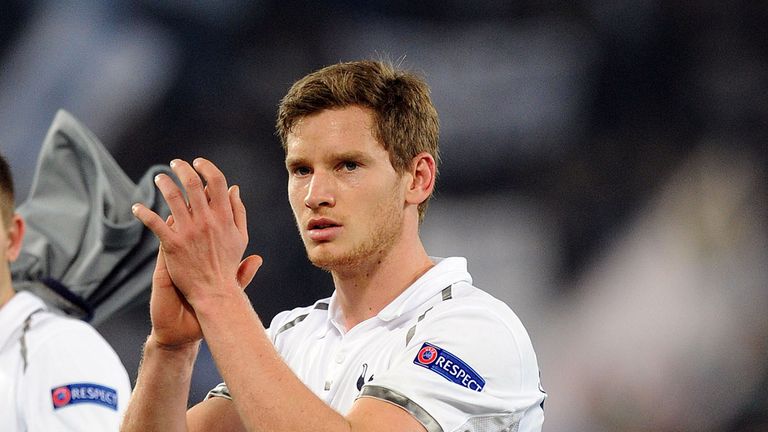 Vertonghen has compared to what is happening at White Hart Lane to the Belgium national side, who are looking to qualify for the World Cup for the first time since 2002, as both look to overcome major mental hurdles.
The 25-year-old, who joined from Ajax last summer, is positive that Spurs boss Andre Villas-Boas now has a side with the qualities to compete against the likes of north London neighbours Arsenal.
He told the Observer: "I have the same feeling at Tottenham that I do with Belgium, that we are in a strong team and we're getting stronger, that we're on the verge of something.
"A few results have helped us. We won at Manchester United and, with Belgium, we beat Holland at home.
"Everybody can feel that Spurs are getting stronger, not only inside the club but also at other clubs. Even in the Belgium team, we get the respect. Teams are not happy when they have to face us.
"We look at ourselves but then we see the opponent is under pressure, in trouble, and you want to take advantage of that. I hope we can put them under a lot of pressure in the game.
"Because we are not the team who finished first or second for the last 10 years, we are not under the pressure Arsenal are, but we put ourselves under pressure because we deserve to be up there and have the qualities to play in the Champions League."