Michael Dawson warns Gareth Bale's exit would damage Tottenham's European ambition
Michael Dawson has told Tottenham it is vital to keep Gareth Bale if they have serious aims of joining Europe's elite.
Last Updated: 06/03/13 12:15pm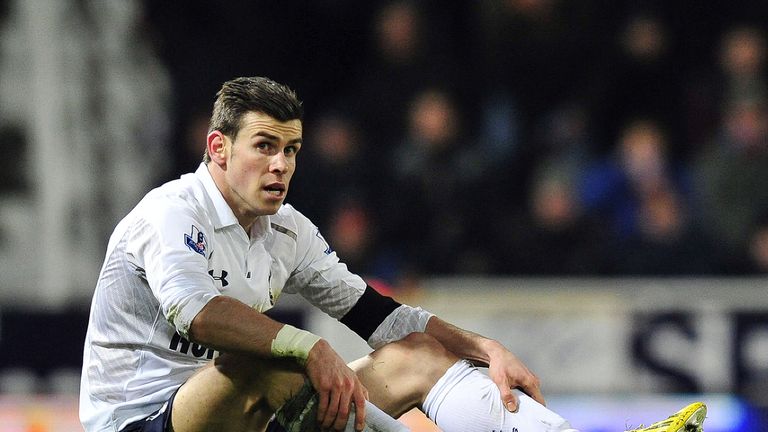 The Wales international is an odds-on favourite to win the PFA's Player of the Year award after a season which has so far brought 24 goals for club and country.
Bale's recent run of nine in seven games has given Spurs a seven-point cushion in the race for a top-four finish and a place in the last 16 of the Europa League, and Andre Villas-Boas has been forced to field persistent questions about his prized asset's future.
Team-mate Dawson told TalkSPORT: "Tottenham have got to keep Bale.
"But you have to keep all of your best players if you want to be playing in the Champions League regularly and fighting to finish as high as you can in the Premier League.
"Gareth has been brilliant. He's been linked to here, there and everywhere, but when a player is playing as well as he is, that's going to happen. He's a Tottenham player and long may that continue."
Bale was pictured at Old Trafford for the second leg of Manchester United's Champions League tie with Real Madrid on Tuesday, but United have made it clear he was not there as a guest of the club.
Dawson, meanwhile, has himself emerged as a key figure in Tottenham's challenge for honours after turning down the chance to join QPR last summer.
And the centre-half is targeting a return to the England set-up almost two years after his most recent cap.
He said: "It would be a dream. I got asked this question when I first got back in to the Spurs team. Then, I just had to concentrate on staying in the Tottenham team.
"Now I'm playing regularly for Tottenham...fingers crossed. It would be nice to get that England call-up."