Jermain Defoe lauds Tottenham squad as the best he has played with
Jermain Defoe believes the current crop of Tottenham players is the best he has played with during his time at the club.
Last Updated: 06/03/13 3:14pm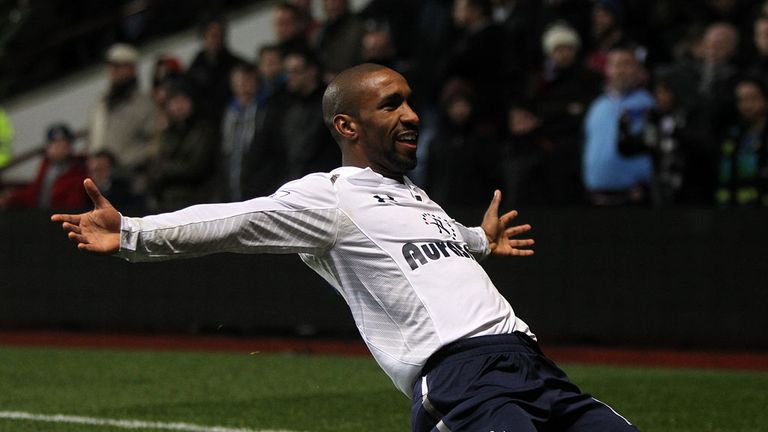 The 30-year-old striker has spent over seven years at White Hart Lane over two spells.
He has played alongside a number of fellow internationals during that time but he feels Andre Villas-Boas' squad, who are currently third in the Premier League, is full of quality.
"I think it probably is the best squad since I have been here," he said. "As a player I have always said when you are playing with good players it makes it easier. Especially as a forward, you know you are going to get chances in a game to score.
"There are players that could walk into other top teams in the Premier League, but it is great for everyone and keeps you on your toes because you know if you get an opportunity you have to take it.
"We have that winning mentality in training - it is just a good time to be here.
"There are players that can come into the team and do well so there is that competition which is always healthy. It is a great time to be at the club, we are playing with great players and the sky is the limit."
The former West Ham and Portsmouth striker feels the camaraderie between the Spurs players off the pitch is a key factor in their recent success.
"I feel good and have trained for a full week with no problems, so I'm ready to go," he said.
"I was having a joke with Scott Parker yesterday and we were saying sometimes that if you have got a little knock you just need to stay on it and make sure you're fit and ready because if you are out of the squad someone will come in and they will do well, because it is such a good team to play in.
"I have been here for many years now and in my opinion, in terms of team spirit it is the best it has ever been.
"Everyone is buzzing around the training ground and putting the work in. Even the players that are injured are working hard to get back.
"It is the winning mentality that I think we have got now. In games when things aren't going great everyone gets stuck in and just keeps going, it is a good thing to have. It is important to have that I think."