Scott Parker is hoping for a recall to the England squad
Scott Parker admits a return to the England squad is in his thoughts after recapturing form and fitness.
Last Updated: 10/03/13 3:07pm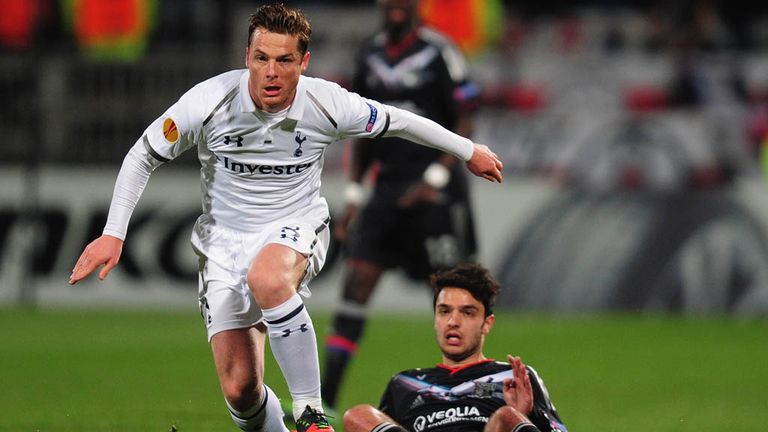 The Tottenham midfielder missed the first part of the season but impressed in the win over Inter Milan in midweek and has stressed he would relish a recall.
"Over the last couple of weeks I've thought 'right I'm slowly getting there' and I was pleased with the way things went against Inter," said Parker, quoted in the People.
"England is still at the forefront of my mind. I'd love to be involved again."
Spurs are on course for Champions League qualification this season under Andre Villas-Boas after a scoring a string of late winners to climb to third in the Premier League table.
And Parker is convinced this is an indication that Tottenham are becoming a stronger side after falling away from contention last term.
"I think all the best teams, like when I was growing up watching Manchester United, always scored last-minute goals and I think there is something of that here now," he added.
"I don't think we can put our finger on why we dropped away last season but hopefully we don't do that again and we get the position we need."
Gareth Bale has been a key factor in that success, having scored 15 goals in his last 15 games, and Parker is full of praise for his on-form team-mate.
He said: "At times he has produced unbelievable performances. When you have a world-class player like him in your side, it's pleasing. We're glad to have him here.
"I can't really remember anyone having a run of form like it.
His form is nothing short of unbelievable. He has been right at the top of his game and I think he's said himself it is the best form of his career. He's on fire."