William Gallas: Tottenham will tighten up defensively against Fulham
William Gallas insists Tottenham will produce an improved defensive performance when they face Fulham on Sunday.
Last Updated: 15/03/13 2:06pm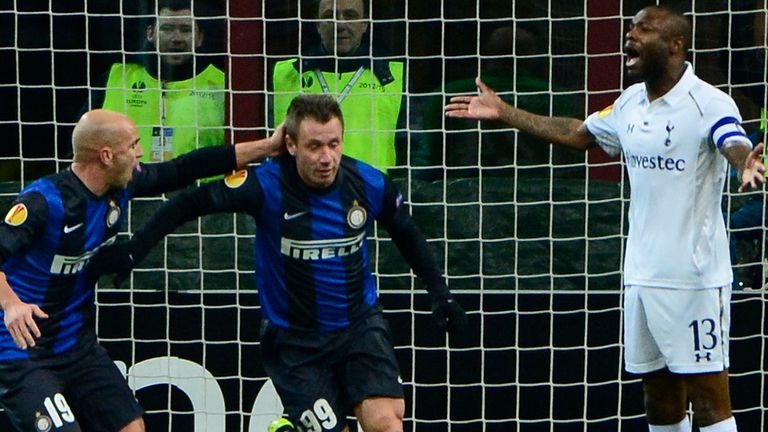 Spurs have conceded seven goals in their last two games and their hopes of clinching a top-four finish will be in doubt if their defensive jitters continue.
However, Gallas has promised Spurs fans that they will tighten up defensively, starting with Fulham at White Hart Lane.
Gallas said: "It won't happen. We know we have a great chance to qualify for the Champions League and we know that we can go very far in the Europa League.
"Sometimes you can have bad moments and maybe at home we are in a bad moment, but we know what we want at the end of the season and everyone will be ready for Sunday.
"I think the manager will have a meeting with us on Saturday to say what was wrong and correct what wasn't good. It is very important.
"To concede seven goals in two games is not very good. It can mean some things are not well. It was not the real Tottenham against Inter, but we can move on."
Spurs scraped through to the Europa League quarter-finals on away goals after being taken to extra-time by Inter Milan, and Jermain Defoe admits their performance in the 4-1 defeat in Italy was unacceptable.
"We're disappointed as professionals," he said. "Even though we're through, we're not happy at losing like that."