Tottenham's Kyle Walker says he knows the secret to stopping Gareth Bale
Kyle Walker insists he knows the secret to stopping Tottenham goal machine Gareth Bale - but won't be telling anybody.
Last Updated: 17/03/13 12:22pm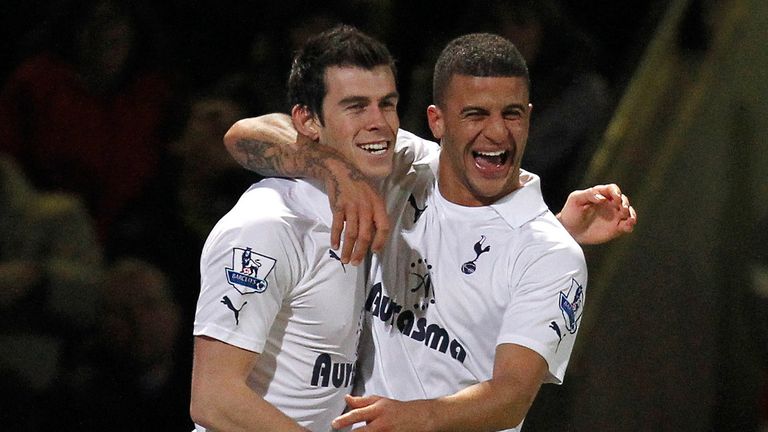 Bale has been in sensational form this season, scoring 21 goals to help Spurs climb to third in the Premier League and into the last eight of the Europa League.
But right-back Walker, who has the unenviable task of marking the Wales international during training sessions, admits he has discovered how to keep him quiet.
He told The Sun: "I've probably played against him the most - more than any other player in the world.
"With me being a right-back and him being on the left, I often end up marking him in training. I don't mind a bit. It's not as one-sided as people might think.
"Sometimes he wins the battle and sometimes I do. I would say it's 50-50. When you've faced someone a couple of hundred times you end up finding the ways to beat him. And I'm sure he now knows the best way to beat me.
"So what's the secret of stopping Gareth Bale? I think I've discovered it... but I'm not telling anybody because I want him to keep doing well for Tottenham!"
Walker added: "He's a great professional and an unbelievable talent. He's also a great role model to any youngsters watching."