Wales coach Chris Coleman won't risk Gareth Bale's fitness
Wales coach Chris Coleman has assured Tottenham Hotspur that he will not be gambling on Gareth Bale's fitness.
Last Updated: 25/03/13 7:05am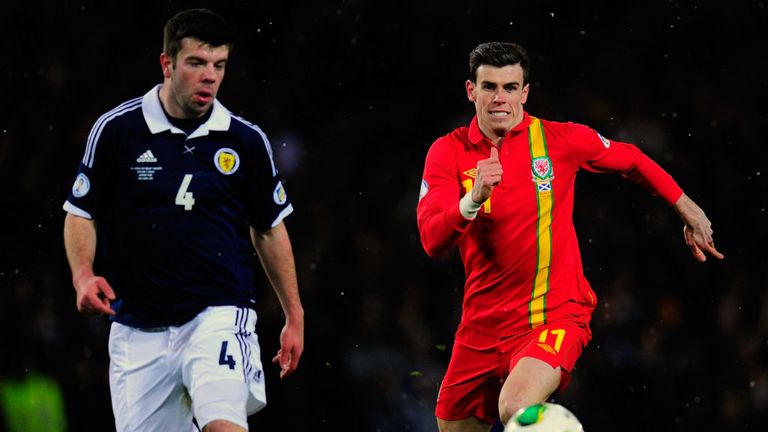 Bale was a doubt for Friday's clash with Scotland after struggling with illness and an ankle knock, but was able to take his place in the Welsh starting XI.
He lasted just 45 minutes at Hampden Park before being forced to bring his involvement to a close, but revealed afterwards that he was confident of being ready for midweek duty.
Coleman would welcome the opportunity to include Bale in his plans, but insists he will not be taking any chances with a player who remains integral to Spurs' efforts to secure a top-four finish in the Premier League.
He said: "We only had Gareth for 45 minutes - and albeit a jaded Gareth Bale.
"He's been ill and had a knock on his ankle, but he wanted to play. He said he felt fine so that's why we started him. He had another knock after 30-35 minutes on the same ankle, so we had to bring him off.
"I don't know if he will be okay. I'm not sitting on the fence, but the next 24 hours will be crucial.
"All we can do is wrap him up in cotton wool. If he is not ready, then we can't risk him.
"We won't because we have to be fair to Tottenham. They never stand in his way and he always comes along. Gareth likes to come, but we have to look after him."