Andre Villas-Boas feels Tottenham must finish in top four to be a success
Andre Villas-Boas feels Tottenham must secure a top-four finish if they are to consider their season to be a success.
Last Updated: 01/04/13 12:30am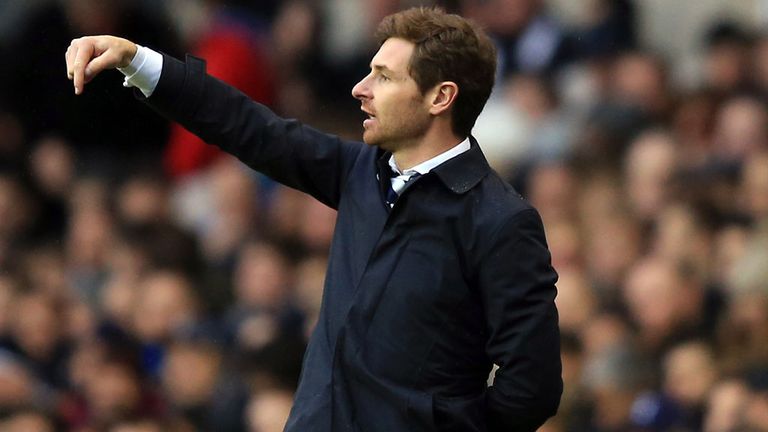 Spurs have spent much of the 2012/13 campaign in and around the UEFA Champions League places, but have work to do if they are to get over that particular line.
With North London rivals Arsenal breathing down their neck, and with Merseyside duo Everton and Liverpool still in the hunt, Villas-Boas knows his side have little margin for error.
He hopes past disappointments will not come back to haunt Tottenham and concedes that if they were to suffer a late drop down the standings, it would be difficult to argue that he has taken things forward.
Villas-Boas, who replaced Harry Redknapp in the White Hart Lane hot-seat last summer, said: "The circumstances, players, leaders, training are different. So at this moment, it has nothing to do with past experiences.
"Obviously it can happen. We have to reflect on it like on the late goals we suffered this season. The more you work on it the more you will get out of it. It has happened before, but it doesn't mean it will happen again.
"Our ultimate objective is Champions League qualification. If we don't achieve it we have to consider what has been achieved this season as steps forward, which are positive for the club and the team going forward, bearing in the mind the players the team lost.
"But it's not up to me to judge. If you want to move forward, you move forward by qualifying for the Champions League."