Gareth Bale looking for Tottenham to build on Swansea victory
Gareth Bale was delighted to help Tottenham back to winning ways against Swansea and keep their top-four bid on track.
Last Updated: 02/04/13 12:49pm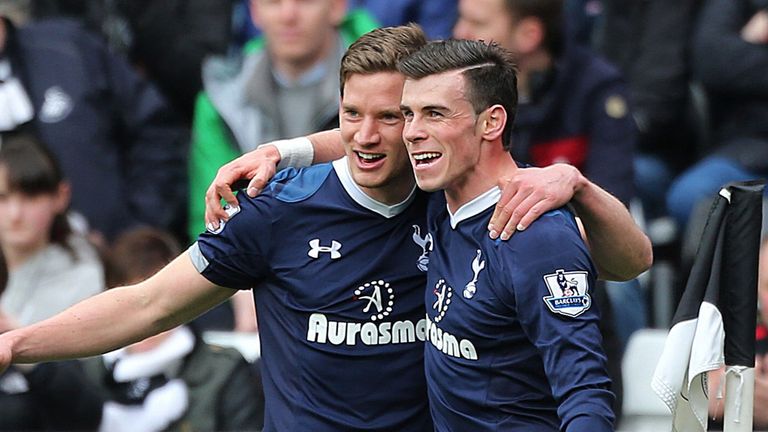 Having come unstuck in their last three outings in all competitions, Spurs headed into the Easter weekend determined to turn things around.
An impressive showing during a 2-1 victory over Swansea, coupled with a shock defeat for capital rivals Chelsea at Southampton, allowed them to clamber back into third spot in the Premier League standings.
Bale was at his talismanic best once again at the Liberty Stadium, as he scored one and made the other, and the Welsh winger is hoping Spurs can now end the season with a flourish.
He said: "It was important for us to get a win. We had lost our last three games in all competitions, so it was important to stop the rot and try to kick on.
"We're still in the running for our objectives and hopefully we can fulfil them.
"We're in a great position now for Champions League qualification and that's the most important thing.
"It was a great result for us, so hopefully we can keep this run going now."
Jan Vertonghen is also looking for Spurs to build momentum, and he could have a crucial role to play in their efforts after netting his fourth goal in his last five outings against the Swans.
He said: "I'm very pleased to score. For a club I don't think I've had such a run of goals, but I've always scored quite a lot of goals for a defender, so I would say it's a good run.
"I always try to score. I scored one and I wanted to go for a second one, but I don't care who scores.
"I'm just aiming for third or fourth place. If we finish in third or fourth place without me scoring again, I'll be happy."