Andre Villas-Boas feels Tottenham have raised the profile of the Europa League
Andre Villas-Boas believes Tottenham have raised the profile of the Europa League in England this season.
Last Updated: 12/04/13 6:44am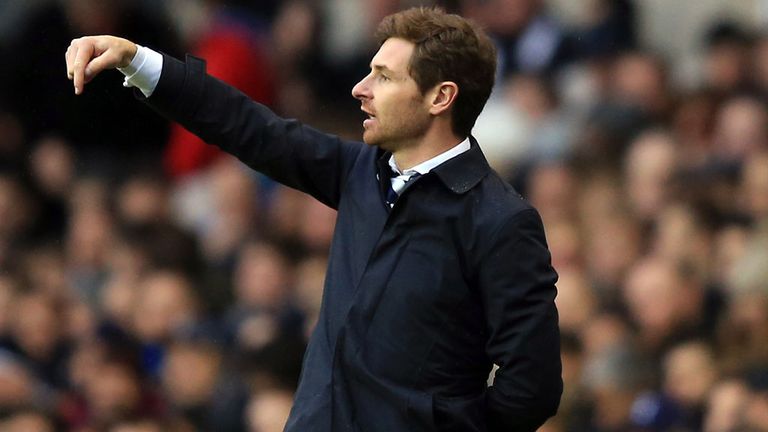 Spurs bowed out of the quarter-finals on Thursday night, beaten 4-1 by Basel on penalties following 2-2 draws at White Hart Lane last week and St Jakob Park.
Villas-Boas admits he is proud of Tottenham's efforts on what has been a thrilling run in the tournament, and he is confident of further progress at the next attempt.
"We are disappointed not to go through because we had high ambitions for the competition," he said.
"My first thoughts are for the players because they set for the country a great, great example.
"The way they have played in the Europa League this season, the way they have approached it, the way they played every Thursday and every Sunday, the commitment that they made to the competition showed the country that it was possible to approach it in a different way.
"To have come from Tottenham that example is something that I will always cherish. I think the players will too because of the change of approach.
"We made the country feel different towards the competition."
Villas-Boas now hopes the disappointment of Spurs' exit will act as a catalyst in their charge for a top-four finish in the Premier League.
He added: "We wanted to be in it. The fact we are not in it will allow us longer weeks to prepare for league games.
"We have six games left before the season finishes. That is the reality.
"Ideally we wanted to be there [in the semi-finals] but, if it's going to serve as something good, it will definitely allow more time for the players to rest.
"We can't over-train even though the weeks become longer, with the habits becoming dramatically different for us.
"It's six games left for the rest of the season and we hope to be fully ready to respond."