Tottenham's Hugo Lloris says Southampton clash make or break for top-four hopes
Hugo Lloris has admitted that Tottenham can forget about finishing in the top four if they do not beat Southampton.
Last Updated: 04/05/13 2:42pm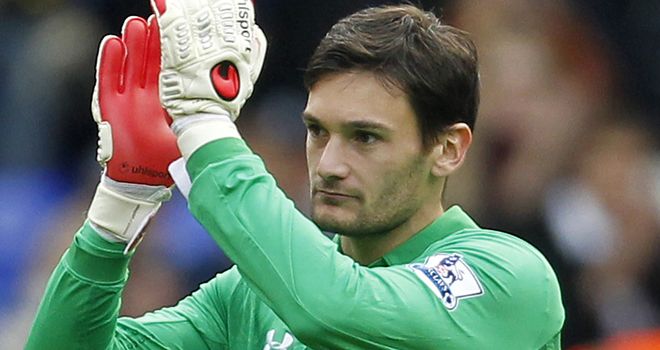 Spurs are desperate to qualify for the UEFA Champions League but are currently in fifth place heading into their final four matches of the season.
They only trail North London rivals Arsenal by two points and have a game in hand, but Lloris insists it is crucial to return to winning ways against Southampton after being held to a 2-2 draw by Wigan Athletic.
"We want to be in the next Champions League but we know that if we don't get three points against Southampton our chance will be finished," Lloris told Sky Sports News.
French goalkeeper Lloris has emerged as a key player at White Hart Lane in his first season in the Premier League, although he initially had to remain patient and provide the back-up to Brad Friedel after making a summer move from Lyon.
He said: "It was a big step in my career and it was very important to have a good adaptation in my life but also in football.
"I have enjoyed this season. It is true that it was not easy at the beginning, but after it was better."
Gareth Bale has been Tottenham's star performer this term and has this week been named Player of the Year by his fellow professionals and the Football Writers' Association, but Lloris hopes he can keep his form going for another few weeks.
"He has had a great season for Tottenham and helped the team to be in this situation," said Lloris.
"I am sure he will help us realise this objective and we need him to win the next four games to finish in the top four."