Premier League: Gareth Bale believes there is more improvement left in him
Gareth Bale believes there is more progress to come after collecting the latest in a series of awards in London.
Last Updated: 10/05/13 7:29am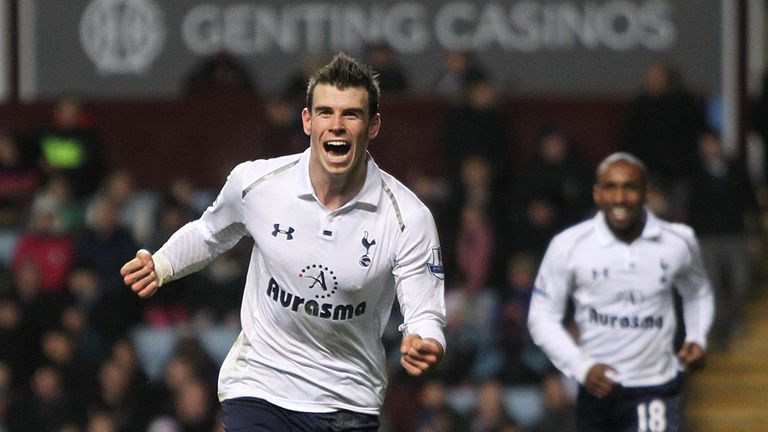 Bale was voted Football Writers' Association Footballer of the Year ahead of Manchester United striker Robin van Persie, adding to his victories in the PFA Player of the Year and Young Player of the Year ballots.
The 23-year-old has scored 25 goals in all competitions from an advanced midfield role, helping to keep Andre Villas-Boas' side in the race for a place in the Champions League.
"Hopefully there is a lot more (to come)," the Wales international said.
"I have only just started in my new free role in the middle, so there is still a lot to learn in that position for me, I still need to kind of figure out a few things - which is important.
"As I say to myself every season, I want to improve again, there are still things I need to improve, there are things which need working on in more areas than others, and I can do that."
Asked how he felt about his latest prize, Bale added: "When you look at all of the past winners, the legends of the game, this is a massive honour, and to be on the list with them now is a massive privilege.
"You always dream of things like this, whether they come true or not is another matter, but now that it has, it is a massive achievement for me, but one I could have not done without my team or my manager.
"The team has been fantastic this season and we have played some very good stuff, it is always easier to play in a really good team.
"The manager has been fantastic for me, playing me in different positions where I am able to find the space and actually show my stuff. I have really enjoyed my football and been able to play well."