Michael Dawson thought Tottenham had sealed fourth place
Michael Dawson admitted he mistakenly believed that Gareth Bale's winner against Sunderland had put Tottenham fourth.
Last Updated: 19/05/13 7:43pm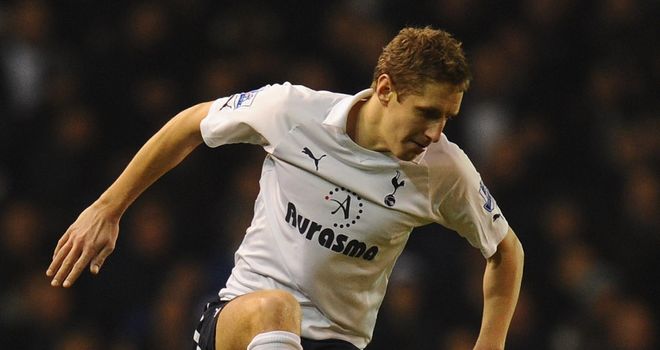 Spurs needed a win at White Hart Lane and for Arsenal to drop points away to Newcastle United to snatch fourth place away from the Gunners.
Bale's brilliant goal ensured victory for Tottenham, but Arsene Wenger's side also prevailed 1-0 at St James' Park.
However, Dawson thought Spurs had sealed fourth place after hearing celebrations from the White Hart Lane faithful earlier in the second half, which he assumed meant Arsenal were no longer winning.
He told Sky Sports: "Yeah, I thought that was it (Spurs were in top four) because of the (earlier) celebrations around the ground from our fans.
"I didn't hear anything else, then towards the end after Gaz scored I sort of picked things up that the fans weren't as lively as we would've liked if we'd been in the top four, and you sort of got that feeling towards the end of the game."