Tottenham star Mousa Dembele is not ruling out a serious title bid next year
Tottenham midfielder Mousa Dembele is not ruling out a title challenge next year - if they can handle the "small games".
Last Updated: 22/05/13 8:49am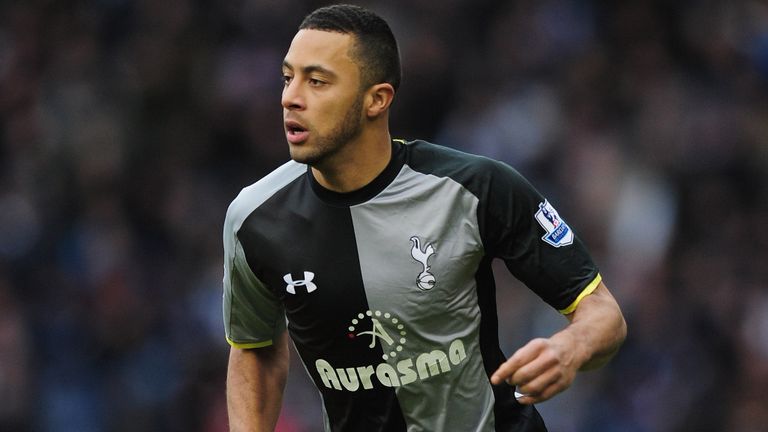 Tottenham missed out on a top-four spot and UEFA Champions League qualification when they were pipped by Arsenal on the final day but Dembele is aiming higher next season.
When asked about the prospect of a serious title bid, the Belgium international said: "I'm never shy to say that I believe in everything. So if we start well next year, you never know.
"Maybe if some good players come in, then it's a different season. There's a chance, why not?"
One of the reasons why Spurs were off the pace this time around was their failure to take maximum points from teams in the bottom half of the table.
They failed to get a win home or away against the likes of Wigan and Norwich leading Dembele to conclude that this is a key area to work on.
The 25-year-old added: "We dropped a lot of points against the bottom teams. Against the good teams we can make the difference.
"So maybe we have to be aware next year as well, these are the games for us that are very difficult - the small games.
"That's the thing maybe we have to look out for. Of course, that's the sign of a strong side. That's something that comes with experience as well.
"If there is a bottom team here, maybe we are too relaxed and think, 'OK, we are going to win'.
"Maybe that's the reason (we missed out on the top four). The thing is, we are close because against the top teams we are good. I think, 'They are not better than us'.
"But against the small teams, it's like, 'OK, the top teams would finish this'."