Premier League: Tottenham boss Andre Villas-Boas dreams of Dakar Rally
Andre Villas-Boas expects to quit coaching in the next ten years and pursue his dream of competing in the Dakar Rally.
Last Updated: 30/06/13 5:39pm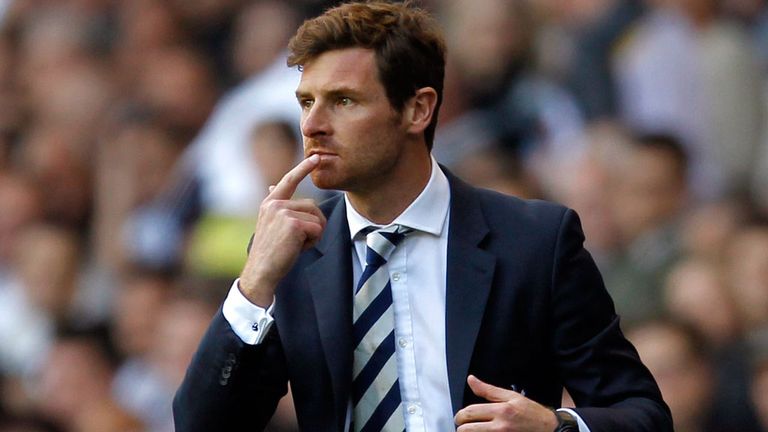 Villas-Boas began his managerial career at a young age and became the youngest boss to win a European club trophy, at 33, when he guided Porto to Europa League success in 2011.
Now 35 and in charge at White Hart Lane, Villas-Boas is focused on leading Spurs to a bright future and he is relishing another Premier League campaign.
He will work closely with Franco Baldini this season after the Italian was brought in as the club's new technical director, and is in no doubt that the appointment will reap rewards.
Baldini's main role will be to help with transfers and Villas-Boas believes that having such a structure could help Tottenham challenge the bigger spenders for the title.
He explained: "I am used to working with a technical director and it is something I proposed because it is complicated to concentrate on the current squad and search for new players.
"With the arrival of Franco Baldini, I believe our organisational structure will be improved.
"He will allow me to dedicate myself entirely to the current team and training.
"We must grow something better at Tottenham because our reality is different from some of the other top clubs.
"There are four or five fighting for the title and the story of the achievements of Tottenham recently is short.
"We have the sixth-highest budget in the Premier League.
"Budgets do not always define the table, but we have to fight against clubs who spend more."
While he is loving his role at Tottenham, Villas-Boas does not think he will remain in football beyond the next decade and he would like to explore other interests, including the Dakar Rally, the world's most famous off-road motorsport event.
"My passion for football makes me live it very intensively over 11 months and dedicate myself to that, but I think life allows you to enjoy other things," he is quoted as telling Portuguese newspaper O Jogo.
"For me, there is a limit and, in the next five to 10 years, I will quit coaching.
"To compete in the Dakar Rally is a lifetime ambition for me and is something I know I have to do.
"It went from a passion to an obligation, a destination of life, but I can only do it when I leave football. I will do it."
Villas-Boas added: "I just want to be proud of my career. I try to play good football with the teams I join and this is the recognition that fulfils me.
"I do not know where my career will take me. What I do know is that it will not last too long."