Michael Dawson: Tottenham moving up to 'next level'
Skipper Michael Dawson says the squad is determined to take Tottenham to the "next level" next season.
Last Updated: 09/07/13 8:46am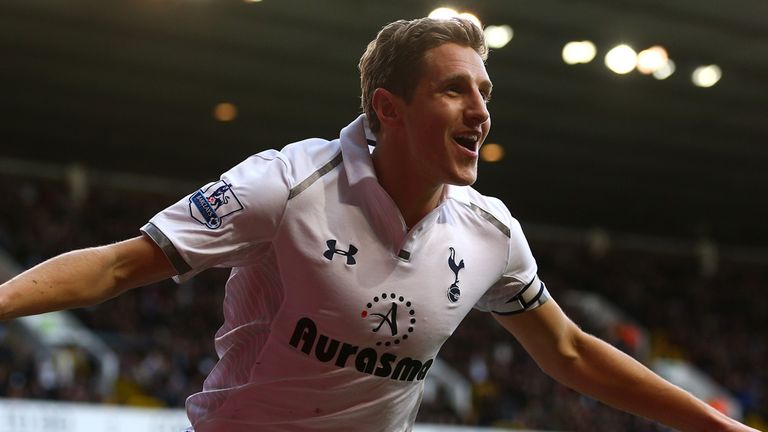 Spurs finished fifth last season, missing out on a place in the Champions League, but Dawson says they are aiming high in the next campaign.
And Dawson said that whilst Gareth Bale deserved all the plaudits he received last season, the squad is all important if they are to secure a top-four place.
"We all know how good Gaz was last year, he was world class and of course we have got plenty of other world-class players, so we have to make sure we keep hold of them all," Dawson said.
"Gaz will be the first to admit he cannot do it without the rest of the team.
"He thoroughly deserved winning both awards last season, it was a great honour for him, he was amazing.
"But if we keep bringing players in, it is only going to make us better as a squad - that is what we want to do.
"We have a fantastic squad with a great manager and good staff - everyone at the whole club is hungry to do well.
"Every player wants to be in the Champions League, we have just made a great signing and improvement is the key, bringing in players like Paulinho is only going to make the club better.
"With the squad we have, if we keep improving that, it is going to take us to the next level.
"You want to keep your best players and also keep improving. We have already improved (the squad), I am sure we will continue to look to do that over the summer.
"As players, we will take that onto the pitch and then hopefully this time next year we can start talking about being in the Champions League again.
"We have to go out there and perform to make sure we are in there again, because it is only ourselves to blame if we are not."