Jermain Defoe says Tottenham must keep Gareth Bale to boost Champions League hopes
Jermain Defoe has outlined the importance of keeping Gareth Bale if Tottenham are to qualify for the Champions League.
Last Updated: 09/07/13 9:17am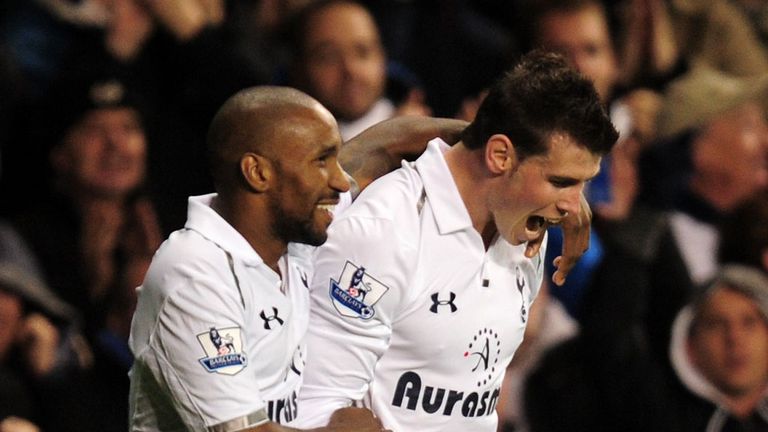 Bale capped a stunning last campaign by picking up the three major individual accolades, but Spurs missed out on a top-four finish.
He has been strongly linked with a move to Real Madrid, although the Spanish club's president Florentino Perez confirmed earlier on Monday that he has not made a bid for the Wales international.
And Spurs striker Defoe has stated that it would not make sense for the club to cash in on any key players if they want to return to the Champions League.
"It's important to keep your best players and it doesn't make any sense selling your best players," Defoe told Sky Sports News.
"On a personal note, it's difficult to say much about it. Gaz had a fantastic year last year and the Premier League is one of the best leagues in the world.
"What he did last year was outstanding and if you do that you're going to have other clubs after you.
"For me, I want us to keep all of our best players as I want to play with top players. We want to get in the Champions League and we need to keep our top players."
Spurs confirmed the signing of Paulinho over the weekend and Defoe believes the Brazilian midfielder can help the club to fulfil their objectives.
He added: "The chairman always does his homework and wants us to get to that next step.
"The manager was watching him for a while and it's about improving the squad and improving the team, and he will certainly do that.
"I hope by doing that we can make that extra jump and get into the Champions League."