Gareth Bale and Robin van Persie make shortlist for UEFA award
Gareth Bale and Robin van Persie are on a 10-man shortlist for UEFA's 2012/3 Best Player in Europe award.
Last Updated: 10/07/13 7:49pm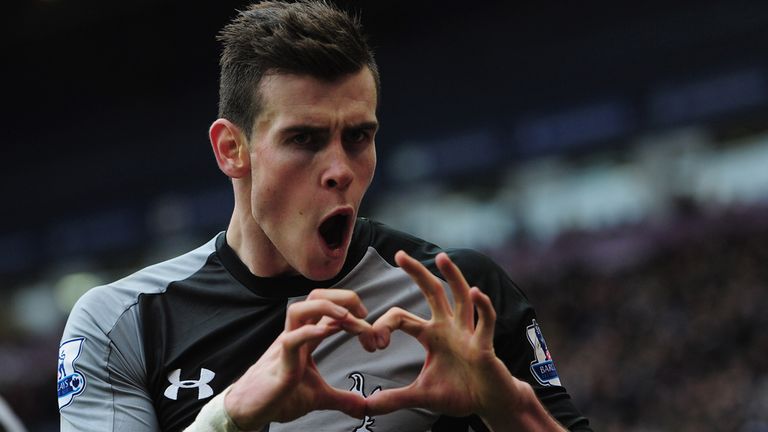 Tottenham forward Bale has already earned the PFA Footballer of the Year award and the Football Writers' equivalent for his performances last season.
And van Persie, who finished as the Premier League's top scorer as he won the title with Manchester United, is another candidate for an award inaugurated in 2011 by UEFA boss Michel Platini.
Lionel Messi and Andres Iniesta were the previous winners, and Messi again makes the final cut along with his Real Madrid rival Cristiano Ronaldo.
Zlatan Ibrahimovic of Paris St Germain is France's sole representative, and the remainder of the list is made up of Bundesliga players.
Treble-winning Bayern Munich have four players on the shortlist - Arjen Robben, Franck Ribery, Thomas Muller and Bastian Schweinsteiger - alongside Borussia Dortmund striker Robert Lewandowski.
The shortlist will be reduced to three early next month before a winner - elected by journalists from each of UEFA's member countries - is announced at the draw for the Champions League group stage on August 29.