Benoit Assou-Ekotto has never heard of Tottenham new boy Paulinho
Benoit Assou-Ekotto claims to have never heard of Paulinho, a man he will be playing alongside at Tottenham in 2013/14.
Last Updated: 10/07/13 9:06am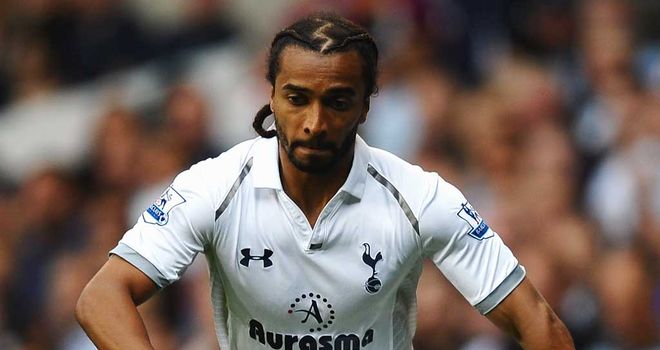 Spurs have acquired the services of a midfielder who has been capped 17 times by Brazil in a £17million deal.
Paulinho was reported to be attracting interest from some of Europe's top clubs before opting to take on a new challenge at White Hart Lane, with his profile having risen considerably in recent times.
He is, however, going to have to introduce himself to Assou-Ekotto when Spurs return to pre-season training, with the Cameroonian left-back unaware of who his new team-mate is.
Asked if he knew of Paulinho and what he could bring to Tottenham, Assou-Ekotto told Goal: "No. I don't follow this kind of news."
Pressed on whether some supporters may find it a bit strange that he does not keep up to date with goings on in north London, he added: "Maybe, but I don't know what he looks like."
This is not the first time the 29-year-old left-back has been left in the dark by Spurs' transfer business, with Rafael van der Vaart's arrival in 2010 going unnoticed.
On the Holland international, Assou-Ekotto said: "Two or three years ago, Rafael van der Vaart was at the training ground and I said 'Hello' but didn't know he was Rafael van der Vaart.
"I don't understand people who don't understand me. I don't go with them to their homes. I am just with them at the job."