Real Madrid's Sergio Ramos adds to the Gareth Bale debate
Real Madrid midfielder Sergio Ramos believes Gareth Bale would fit in perfectly at the Bernabeu.
Last Updated: 31/07/13 12:12pm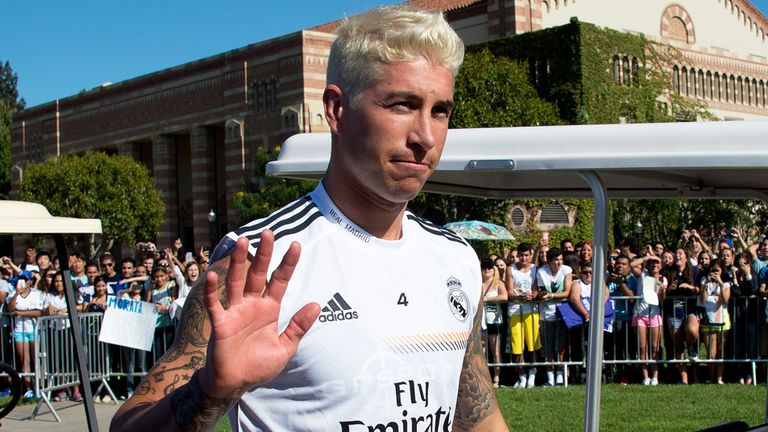 The Tottenham winger has been heavily linked with a move to Real with Sky Sports understanding an offer of £85m has been on the table for a week.
The 24-year-old is thought to be frustrated at the situation and Ramos believes the Welshman's profile is just right for the Spanish giants.
Speaking on Real's US tour, Ramos said: "I think the mixing of veteran players as well as young players is a great philosophy.
"Not only as a team but in providing young people for some of us who have been here for so many years.
"Facing up to the challenges, and in that sense, those who are in a position to decide will leave us with our job to do.
"I think they have to work that out with (Real coach) Carlo Ancelotti, they must decide whether they need more players."
On Tuesday, Real keeper Iker Casillas also spoke out in favour of Bale moving to La Liga, saying: "We are talking about one of the top three or four best players in Europe and it's normal that his name is being discussed."
And even Barcelona's Javier Mascherano has backed Bale to be a success in Spain.
"Always when players with quality come it is very good for the league," he told Fox Sports.
"Bale is a player that has shown in the last three years that he is one of the best in his position."