Transfer news: Roberto Soldado blasts Valencia president ahead of Tottenham medical
Roberto Soldado has revealed he felt he had to leave Valencia because he had been lied to by the club president.
By Lucas Brown
Last Updated: 01/08/13 11:04pm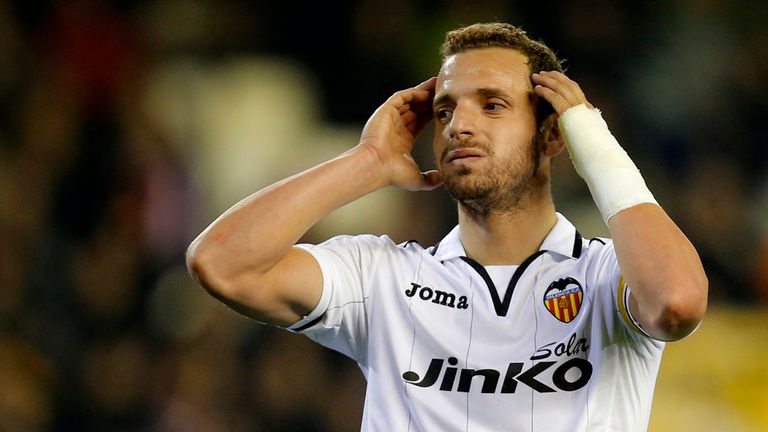 The 28-year-old spoke out after agreeing to move to Tottenham Hotspur for a £25.8 million club-record deal and he pulled no punches when discussing his reasons.
As he prepared to fly out of Valencia airport to head for his Tottenham medical in London, Soldado was relishing the move but he was also strongly critical of Salvo.
"I'm very hopeful," he said. "But I'm leaving Valencia after three unforgettable years. But it's a new project and a new change in my life for me and my family.
"It is a good deal for Valencia and for me. All this time I didn't say a word to not harm Valencia's club image and the transfer itself until everything was totally clear.
"I'm leaving because I don't trust in the new (Valencia) project. The president all this time was telling me lies several times since I talked to him on the phone.
"I think the deal could have been done with sincerity but it was not.
"I wish Valencia all the best. They will always be in my heart.
"This decision was mine entirely and my family, no-one was pushing me to go."