Valencia president, Amadeo Salvo, has defended his running of the club
Valencia president, Amadeo Salvo, has defended his running of the club and dismissed Roberto Soldado's complaints.
Last Updated: 02/08/13 9:19pm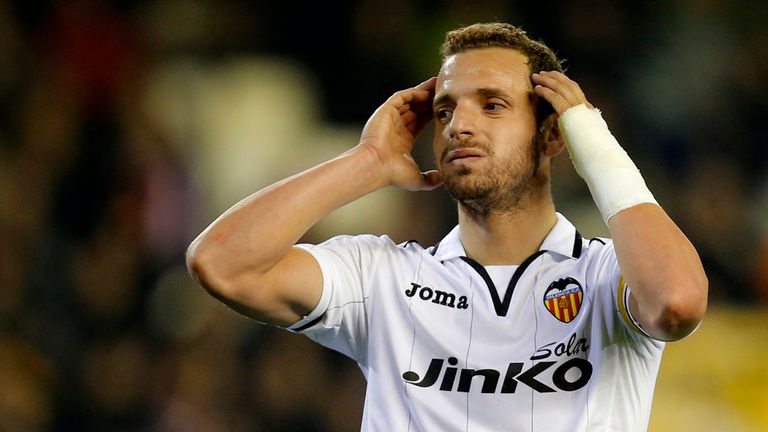 Soldado flew to London yesterday to complete his move to Tottenham, after the two clubs agreed a fee of 30million euros (£26 million).
Speaking to reporters at Valencia airport, the striker said: "I'm leaving Valencia because I don't trust or believe in this project.
"The president has told me a lot of lies, he has damaged me and my agents, who are like my family. I will say it again: I decided to leave the club the moment I lost faith in this project."
Salvo responded to the Spain international's comments while in New York, accompanying the team on their pre-season tour.
"I have not lied about anything and Valencia have nothing to hide," he said, quoted in AS.
"I was surprised by the comments, because I haven't lied, and so it's difficult when people call you a liar. All I have done is defend the interests of Valencia, without any personal interest."
The departure of Soldado - the club's top scorer last season - and that of Paraguayan striker Nelson Valdes leaves a large hole in the Valencia attack.
Real Zaragoza striker Helder Postiga, who spent season 2003/04 at Tottenham, was reported to be one of the club's main transfer targets in order to compensate for Soldado and Valdes leaving, but Salvo admitted there were problems in negotiations between the two teams.
"The club and the coach [Miroslav Djukic] like Postiga a lot but right now he is not, and nor will be, a Valencia player because Zaragoza are demanding much more than what the club want to pay for him," he said.
"Unless something radical changes, the door will remain closed."