Chris Coleman: Gareth Bale mature enough to deal with move to Real Madrid
Wales boss Chris Coleman says Gareth Bale will not change even if he becomes the most expensive footballer in the world.
Last Updated: 13/08/13 7:38pm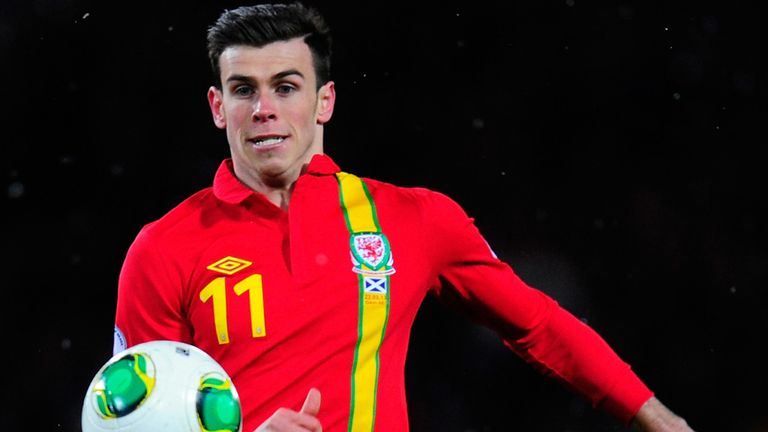 Real Madrid have offered Tottenham in excess of £80m for his services - a world record - but Coleman says the Wales winger is mature enough to deal with the expectation.
And Coleman, who had a spell in Spain as coach of Real Sociedad, says Bale's main challenge will be to adapt to a new culture.
"He can stop and think 'wow look at the situation I'm in'. But he's not the type of lad to do that," Coleman told Sky Sports News.
"He's unassuming, he's quiet. And you don't get to the level he's got to by having the mentality that you can just rest on what you've achieved already.
"The best players, the reason they're as good as they are, it's not just because of their talent - it's because of their mentality.
"They can handle pressure cooker situations and they just take it in their stride. Gareth's got that mentality where he doesn't get carried away.
"Time and time again he scores a goal and you think 'how can he top that?' And he does with something else. He can take your breath away. He does that consistently.
"If there is a big transfer, he's not the type of player to get carried away with it. If it does happen, I'm not saying it will, but if it does, he'll have to learn the culture quickly - that's what I found out when I was in Spain.
"Not everybody changes for you because you're from a different place. You've got to get in the middle of it. Learn the language, learn the culture and embrace it, I'm sure he'll do that."