Sky Sports: Real Madrid's deal to sign Gareth Bale from Tottenham edging 'ever closer'
Sky Sports understand that the deal to take Gareth Bale from Tottenham to Real Madrid is edging "ever closer".
Last Updated: 23/08/13 5:52pm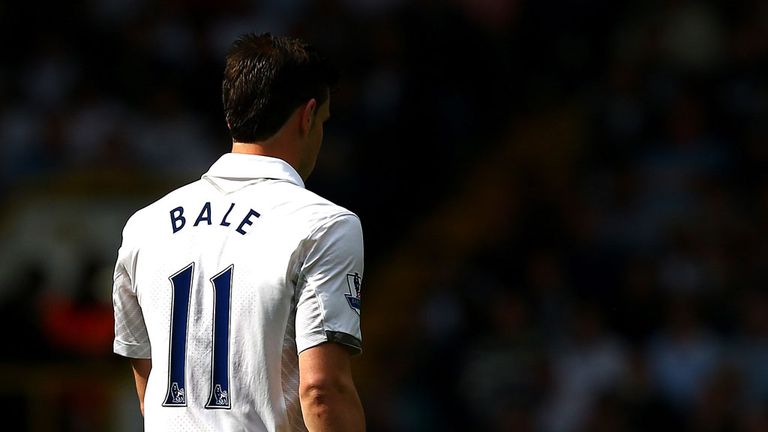 Bale arrived at Tottenham's Hertfordshire training ground as normal on Friday but all eyes are on the Bernabeu as the football world waits on what is expected to be a world record transfer fee.
Speaking from Madrid, Sky Sports News reporter Andy Burton revealed that Bale could finally sign for Real this weekend, with the club erecting a stage inside the stadium that traditionally has been used when they are unveiling a new signing.
Spurs appear ready to give up on their hope to keep the Welshman but the deal could yet be delayed with their own pursuit of Willian left up in the air by his apparent decision to snub them and join Chelsea.
"Sources among the coaching staff at Real say the deal is being done at 'presidential level' and that it has been going on for so long that it would be pretty remarkable were it to fall through now," Burton said.
"There was talk on Wednesday night that a deal was hours away - that was then scaled back a bit because there was a tribute match to Raul and the feeling was the club held back on an announcement to get that out of the way.
"That game has now gone ahead and the focus has moved on - this morning's Marca has a double page spread claiming 'Done Deal' and quoting a price of 99m Euros (£84.7m) and a six-year contract that has been agreed but not signed.
"Sources here tell me they may have jumped the gun a little but we certainly know this deal is edging closer - there were nine pages in Marca today including features on how he would fit into the Real line-up.
"There are cameramen from all of the Spanish sports papers here outside the players' entrance just in case - and we understand that this deal is edging ever closer."