Tottenham striker Roberto Soldado relishing facing Arsenal
Tottenham striker Roberto Soldado is looking forward to the chance to play in Sunday's north London derby.
Last Updated: 26/08/13 6:57pm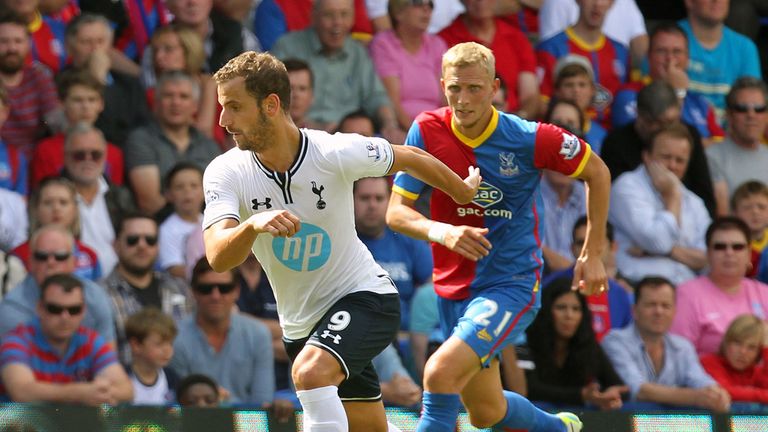 The Spain international has netted four goals in all competitions since Spurs paid Valencia £26m for his services earlier in August and is determined to prove himself against his new club's bitter rivals.
Soldado, 28, said: "Yes, my team-mates have told me what the derby means.
"Tottenham against Arsenal is one of the most beautiful games for the club and everyone who has come in from outside will want to play in it.
"It's the game with the biggest rivalry for Tottenham and I cannot wait to play in this environment and I hope we can get the three points.
"It's always important to score goals and I hope to keep on doing this for the team.
"The welcome I have got since my presentation here in the friendly against Espanyol has been great. To hear the fans singing your name is special and I hope it happens a lot more throughout the season."
Asked how he was adjusting to the style of the Premier League, Soldado added: "The referees here allow much more contact and the games are a lot quicker. This is something that I have been taking in bit by bit.
"I've had a much shorter pre-season compared to my team-mates but I have scored one penalty against Crystal Palace and another against Swansea."