Tottenham conduct over Gareth Bale transfer defended by Ledley King
Tottenham's handling of Gareth Bale's ongoing transfer saga has been supported by former defender Ledley King.
Last Updated: 29/08/13 5:28pm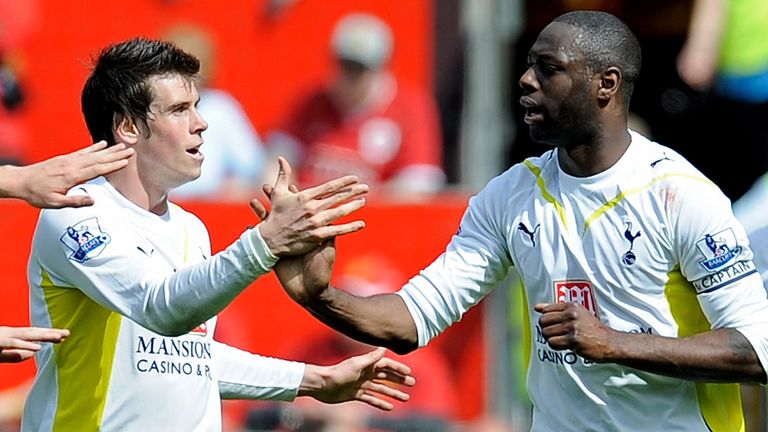 The Wales international is on the verge of completing a move to Real Madrid for a world-record £86m fee but was reported to be "furious" with Spurs on Tuesday over the delay in his departure.
However, with Tottenham closing in on Roma's Erik Lamela and Steaua Bucharest's Vlad Chiriches, following the purchases of Paulinho, Roberto Soldado, Etienne Capoue and Nacer Chadli, King is delighted with the club's response to the threat of losing their star player.
"It's a difficult situation for everyone involved," King, who retired after a 13-year career at White Hart Lane last year, told Sky Sports News.
"They've dealt with it well. The club always tries to deal with these things as professionally as possible. If you do lose players you have to replace them as best you can and the club have been brilliant at that.
"In the past they've always brought in new players and that's what the club will continue to do if they want to compete.
"They have been brilliant in the market though. I've seen Paulinho in his first few games and he's been brilliant. Soldado is a goalscorer and he knows how to find the back of the net.
"He was so calm with the penalty [against Swansea] and that was great to see. Etienne Capoue also looks brilliant. I didn't know too much about him but I've been very impressed with him.
"The future for Tottenham looks very good."
Last year King finally admitted defeat in his battle against a chronic knee injury but revealed on Thursday that Harry Redknapp tried to persuade him to come out of retirement to play for QPR last season.
With the Hoops struggling at the foot of the Premier League table, Redknapp was desperate to shore up his defence, but King, who spent all his career at Spurs, could not accept the offer.
"He didn't manage to get hold of me," the 32-year-old said. "I wouldn't have done it though. I played at Tottenham my whole life and it would have been a bit silly to try and come back knowing I can't do what I want, play the way I like to play.
"I have barely kicked a ball since I retired. And I also have got such a great affiliation with Tottenham, so I would like to leave it there."