Michael Dawson has urged Jermain Defoe to keep fighting at Tottenham
Michael Dawson has urged Jermain Defoe to keep the faith at Tottenham and win himself a regular starting berth.
Last Updated: 21/09/13 11:44am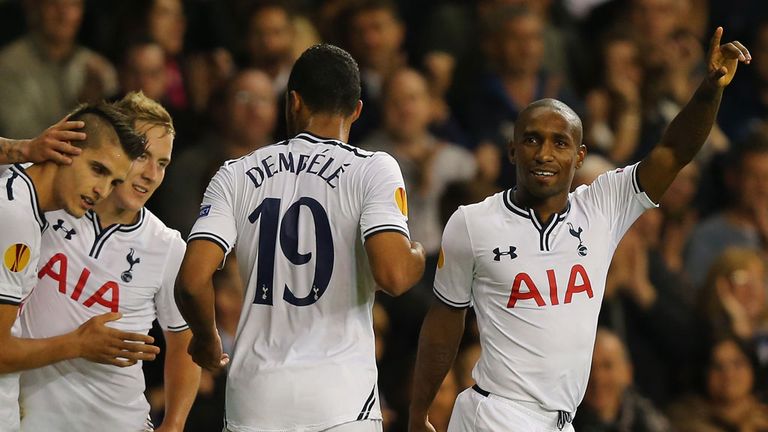 Dawson, despite being club captain at White Hart Lane, knows how it feels to be cast aside and suddenly find yourself out of favour.
He appeared destined to be on his way to pastures new in 2012, only to remain on Spurs' books and force his way back into contention under Andre Villas-Boas.
The England international hopes Defoe will tread a similar path, with it vital for the club to keep hold of a proven marksman if they are to fulfil their ambition of challenging for top honours.
Dawson said in the Daily Star: "Football is a strange game - this time last year I wasn't in the team but I kept my head down, worked hard and the rewards were great.
"There's no better feeling than running out here on a weekly basis and, trust me, when you win, it's the best feeling in the world.
"All you can do is work hard on a daily basis, and when you get your chance, you've got to take it.
"But everyone in that dressing room wants to be successful, we want each other to do well."
He added on the striker who netted twice in a Europa League victory over Tromso on Thursday: ""Jermain was sharp as a tack - he's a top player and a top finisher.
''Now he is only two goals behind a Spurs legend in European games.
"You can't keep him down because he's a goalscorer, he just loves scoring goals.
"We've got a top squad here and, whoever plays on a weekly basis, you've got to go out there and perform - and Jermain's done that.
"Of course it is frustrating when you are not playing, and there's no player who will stand here and claim he doesn't want to play, but there's only 11 you can fit into the team."