Capital One Cup: Andre Villas-Boas says Tottenham treated unfairly
Andre Villas-Boas says Tottenham are not being given an equal chance as Tuesday's Capital One Cup opponents Aston Villa.
Last Updated: 24/09/13 7:02pm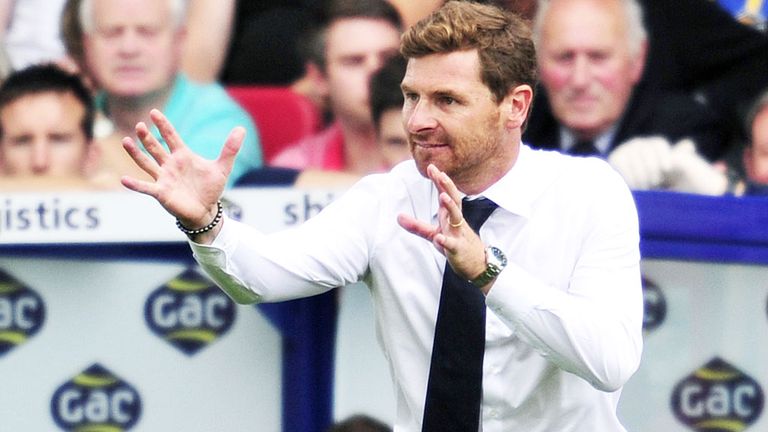 Spurs have to go to Villa Park barely 48 hours after Sunday's Premier League trip to Cardiff, whilst the hosts have had an extra day off, having played on Saturday.
The game has to take place on Tuesday because Birmingham and West Brom are at home to Swansea and Arsenal respectively on Wednesday, and policing restrictions mean there cannot be a third big match in the area on the same night.
Boss Villas-Boas understands the reasoning, but it has done little to improve his mood and he confirmed he will rotate his squad for the game.
"This is an impossible game for us to play, but hopefully our team spirit and motivation can get us through," he said.
"It (the Capital One Cup) is not our absolute number-one priority but I don't think we have been given a fair chance to play in this competition this year.
"It could be possible for the players who played against Cardiff to play this game, but I am not sure I want to risk the players who played getting a hamstring injury which could take them six weeks to recover from when the Premier League is more important.
"This team has not experienced having to play again after just two days and we have not been given the same chance as the other teams. So we will have to rotate our squad as the players who played in Cardiff will not be involved.
"We are struggling a little bit with injuries but we have great strength in depth, although it is not going to be easy."
Villas-Boas said the extra 24 hours of recovery time will help Villa and could be decisive.
"It is difficult, the ideal situation for us would have been to play Wednesday," he said. "I understand the situation for the police with a number of matches being played in Birmingham, but we do not have the same chance as other teams.
"Villa will not have to do the same (in terms of squad rotation) as they played on Saturday, so they have had an extra day of recovery."