Tottenham boss Andre Villas-Boas claims Chelsea clash is not pivotal in title race
Andre Villas-Boas says the result of Tottenham's game with Chelsea will have little impact on the race for the top four.
Last Updated: 28/09/13 8:04am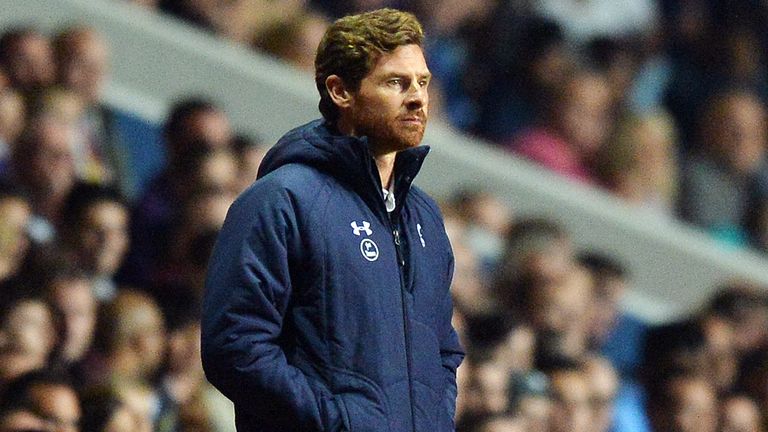 Villas-Boas and Jose Mourinho will lock horns for the first time on Saturday when Chelsea visit White Hart Lane in the Premier League.
Spurs have made an excellent start to their season, registering eight wins out of nine games despite the sale of Gareth Bale to Real Madrid.
The clash with Villas-Boas' former mentor provides Tottenham with the opportunity to prove that they can cut it with the best this year, but the Spurs boss insists little can be judged from the outcome of the match.
"This game won't have any significant impact," the Tottenham manager said. "It's normally in the games against the other teams that can affect your position a little more dramatically.
"This is a big clash between two teams that competed hard for the Champions League spots last season.
"Whatever happens in this game, I'm not sure if it's going to have a great impact on the classification at the end of the season, but we want to do well, build our confidence and win a game against a team that has won the European Cup two seasons ago, won the Europa League that we wanted so much last season."
The meeting of master and apprentice adds extra spice to what was already a mouth-watering prospect.
For seven years Villas-Boas and Mourinho were close, working together at Porto, Chelsea and Inter Milan, but the Tottenham manager made clear on Thursday that he and his compatriot are no longer friends.
There is a feeling among Spurs fans that, after over £100million worth of investment this summer, their team could end up challenging for the title, rather than just a place in the top four.
Tight
Villas-Boas has played down such suggestions, but he does admit the title race is wide open.
"I think we could have the tightest Premier League in years," Villas-Boas said. "We just have to continue getting the most amount of points as possible
"It can change very quickly. At the moment I think we're on a good run. No team is on maximum points so it means this year it will be very tight at the top. Manchester United are struggling for points but on the other hand they have played all of the top teams."
Tottenham drew and lost in their two games against Chelsea last season, but the north London club's recruitment drive this summer gives Villas-Boas a much better chance of overcoming his old team on Saturday.
The likes of Christian Eriksen, Paulinho and Roberto Soldado have all impressed since joining the club, but it was one of the old guard who impressed on Tuesday night as Tottenham swatted aside Aston Villa in the Capital One Cup.
Opportunity
Jermain Defoe scored his third brace of the campaign at Villa Park and he is now pushing for a starting place for the London derby.
"Jermain is doing extremely well," Villas-Boas said. "He's been excellent every time he's been given his opportunity.
"He is scoring goals for fun, which is what he has done throughout his career and he is ticking all the right boxes.
"He's competing for that position with Soldado but he's been doing very well and I'm very happy with him."
With seven new players added to his squad this summer, Villas-Boas admits his management skills will be tested to keep them all happy. He is not complaining, though.
"I think every manager's idea is to have players two players per position with similar qualities," the Portuguese said. "We have done that, so that you are able to rotate. Obviously it requires man-management skills (to keep them happy)."