Tottenham winger Andros Townsend pledges to cut out diving
Andros Townsend vowed to cut out diving after being booked for simulation in Tottenham's 1-1 draw with Chelsea.
Last Updated: 30/09/13 6:52am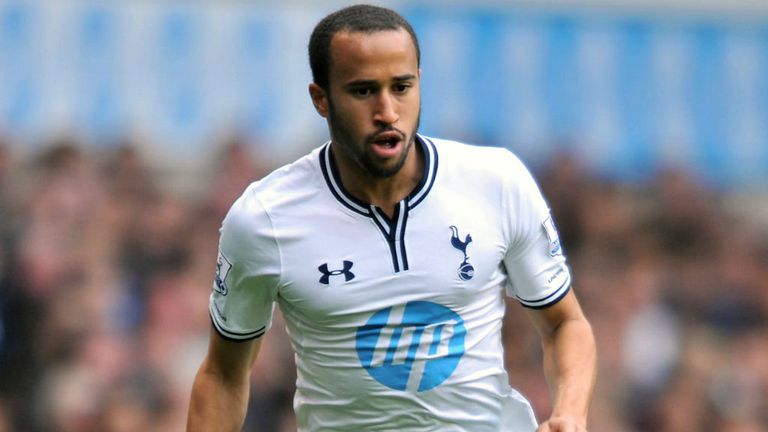 The midfielder revealed that he apologised to referee Mike Dean after he feigned being tripped by Frank Lampard in a heated derby at White Hart Lane.
Townsend admitted he deserved a yellow card for the offence, and he has vowed to clean up his act.
"It was definitely a yellow card. I deserved it," the Spurs winger said.
"You make mistakes and that dive was a mistake. I apologised to the ref. I said to him at half-time that I thoroughly deserved it and hopefully I won't do that again.
"I have got to kick it out of my game."
Townsend was also accused of simulation when he won a penalty against Swansea earlier this season, but the 22-year-old insists he is not a prolific diver.
Explaining the incident with Lampard, he said: "It goes so fast, I came inside and I saw (Lampard's) leg and I went over and he pulled (his leg) out at the last minute.
"I didn't have time to react to that. It's sort of instinct. People said I dived against Swansea, but if you are running that fast, with any little touch you are going to go over."
With Theo Walcott and Alex Oxlade-Chamberlain both injured, Townsend has a chance of making his England debut in one of the forthcoming World Cup qualifiers against Montenegro and Poland.
Mindful of Townsend's probable selection, and his young age, Lampard tried to play down the incident after Saturday's game.
"I don't want to criticise too much," the Chelsea midfielder said. "He's so quick that I was just pleased he fell over rather than carry on running.
"Maybe he was waiting for contact and it didn't come and he fell over...but you get a yellow card and carry on. We don't need to turn it into a diving campaign because that would get legs very quickly.
"He's a great talent and he's going to be a big player for Tottenham and for England."