Premier League: Andre Villas-Boas defends Jan Vertonghen after Torres clash
Tottenham boss Andre Villas-Boas has defended Jan Vertonghen in the wake of his clash with Chelsea's Fernando Torres.
Last Updated: 01/10/13 11:52pm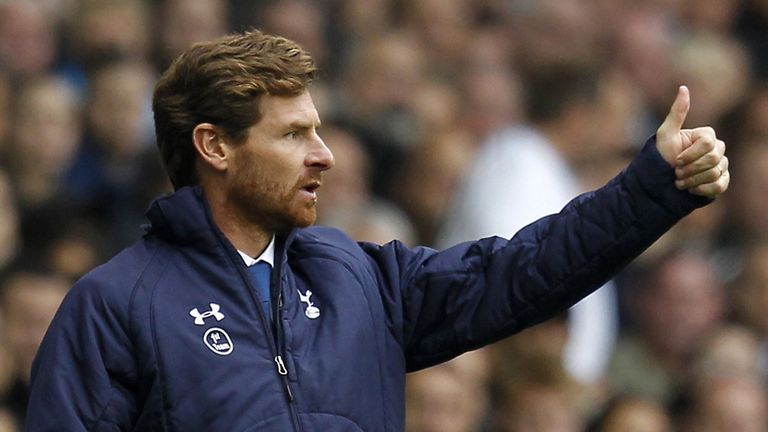 The Belgium defender was involved in a running battle with Torres which culminated in the Spaniard's dismissal for a second yellow card - prompting Blues boss Jose Mourinho to launch a scathing post-match analysis of Vertonghen's contribution.
But with Torres waiting on the FA to rule on the incident that saw him raise his hands to Vertonghen's face, Villas-Boas has issued an endorsement of his player's 'values.'
The Portuguese coach told Sky Sports News: "Well I think the incident is pretty clear and people must draw their own conclusions from what they saw.
"What we have with Jan, he is only in his second year and he has become the captain of Spurs as well. He is one of our captains elected by myself and by the club because he has been that type of leader and that type of person for his last years with the national team and with Ajax. So he is a person that we hold high in the team.
"I'm extremely happy that most of the media saw the incident, knows about Jan's values and have decided to draw positive conclusions about him and about his character.
"So that's the end of the matter for us. We believe in the player a lot and we believe he is more than a great player and a great person."
Spurs are currently sitting just two points off the top of the Premier League with only Arsenal and Liverpool above them, but Villas-Boas expects a resurgence from the likes of champions Manchester United.
He said: "At the moment it's very, very tight. We've played Chelsea and Arsenal, most of the teams have played big teams already.
"Probably the most dramatic of calendars was given to Man United and maybe that's reflected on their position at the moment and the number of points that they receive, but now they have other fixtures that they can recover.
"Even so they come from a difficult result to take at home against West Brom so I wouldn't say that you can see any pattern at the moment but it's coming like we predicted at the beginning, it's going to be very tight at the top."
On rumours that out-of-favour striker Emmanuel Adebayor will be sent out on loan, he added: "At the moment he's come back into the team to train, which he hasn't done since the Hong Kong trip, so at the moment we are monitoring how the player develops his fitness and challenges for his place in the team. We're not considering anything."