Police issue fresh warning about use of the 'Y' word, saying it may result in arrest
Metropolitan Police have warned fans that the use of the 'Y' word at football matches may result in arrest.
Last Updated: 06/10/13 4:12pm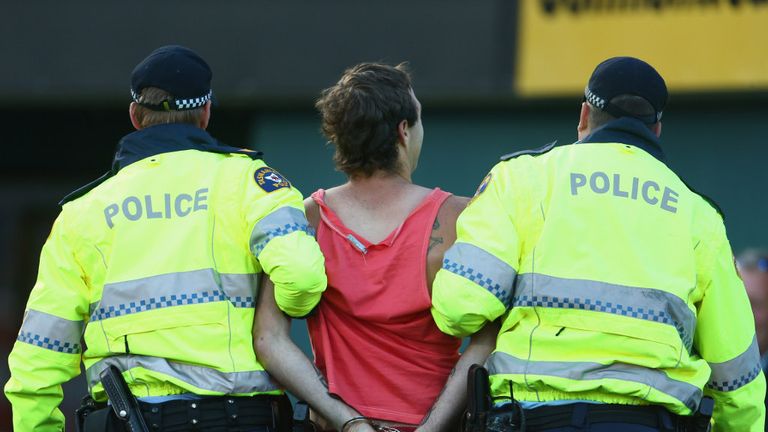 The issue has been much-debated in recent weeks - with the Prime Minister David Cameron having his say and heated discussion, both for and against, on Tottenham fan forums.
A Police statement read: "Some words - like the 'Y' word - which historically have been perceived by some as acceptable, cause harassment, alarm or distress to others, and people who use this language could be committing a criminal offence."
Chief Superintendent Mick Johnson, the match commander on Sunday, told Sky News: "It does actually cause offence to some members of the Jewish community.
"We are going to go up to people first, engage firstly and try to explain to them what it means. Hopefully people will take that warning and desist from using the Y word.
"Anyone who continues to use it or fails to take on our advice may be subject to arrest."
The Tottenham Hotspur Supporters Trust have said they were aware of the police statement and are seeking to clarify the position with club officials.