Tottenham's Christian Eriksen hailed as a special talent by Morten Olsen
Tottenham's in-form playmaker Christian Eriksen has been hailed as a "special talent" by Denmark coach Morten Olsen.
By Tim Oscroft
Last Updated: 06/10/13 4:05pm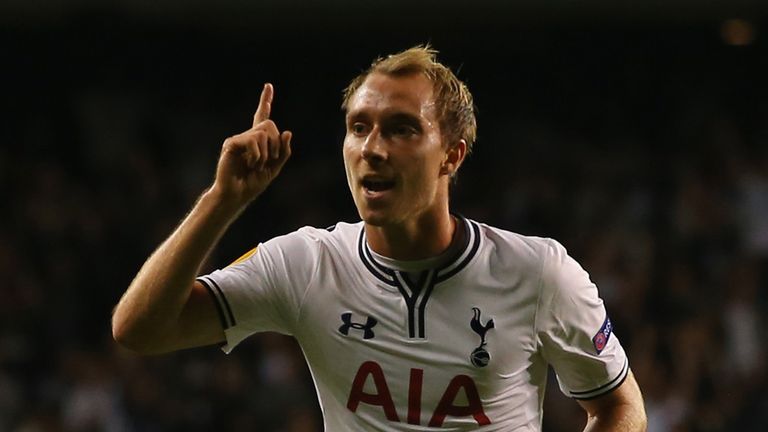 The 21-year-old has won rave reviews for his influential performances with Spurs since signing from Ajax in the summer, helping his new club to fourth place in the Barclays Premier League with just one defeat in their opening six matches.
Olsen, part of Denmark's great side of the early 1980s and now in charge of the national side, spoke in glowing terms of Eriksen to the Sunday Mirror: "He is a special talent, he has everything. He has played over 40 games for Denmark and played in a World Cup and European Championship so he's also a very experienced footballer for someone who's still only 21.
"He won the title three times in Holland (with Ajax) - but it was time to go.
"He's a natural-born talent. When he played in the European Championship he played three games in a week and even though his form was not so good he was a guy who ran more than any other player in the Championship. He's not a physical player but he's a good team player and as well as being a perfect No.10 he can also play in that No.8 role as well because of his ability."
Laudrup comparison
Olsen and Michael Laudrup were part of the Danish squads that reached the semi-finals at the 1984 European Championships and the last 16 at the World Cup two years later, and Olsen has compared Eriksen favourably with the Swansea boss.
"I know it's popular to compare players," he added, "but the play nowadays is faster and you don't get the same space. Christian is one of those players who can find space.
"He's already experienced because of the time he has spent at Ajax and with the national team.
"I think he's probably more developed than Michael Laudrup was at the same age purely because of the amount of football he has played."