Tottenham fans defy arrest threat to chant 'Y' word during defeat to West Ham
Tottenham supporters defied the threat of arrest to chant the 'Y' word during their side's defeat to West Ham.
Last Updated: 07/10/13 1:36pm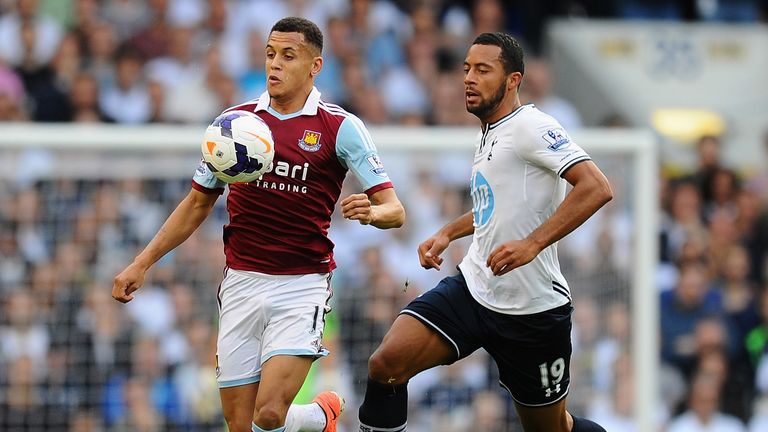 Fans of both London clubs were warned in the run-up to Sunday's Premier League clash at White Hart Lane that singing the word could result in their arrest.
But, while there was no repeat of the offensive chanting from a small section of the away end which marred last season's corresponding fixture, the home contingent repeatedly sang the word in question.
Defiantly chanting "we'll sing what we want", Spurs supporters appeared to escape arrest in any kind of significant numbers, although one fan was held on suspicion of committing a section five public order offence.
Tottenham have traditionally been associated with a Jewish fanbase, and their fans claim using the 'Y' word is a way of reclaiming it.
The Football Association has attempted to outlaw use of the word in stadiums.