Borussia Dortmund striker Pierre-Emerick Aubameyang claims Tottenham interest
Dortmund striker Pierre-Emerick Aubameyang has been quoted in The Sun as claiming Spurs tried to sign him in 2012.
Last Updated: 22/10/13 11:17am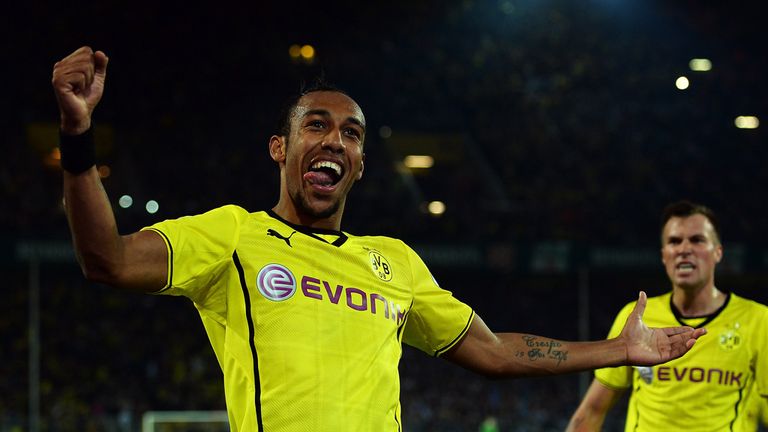 Aubameyang was repeatedly linked with a move to the Premier League after an impressive spell at St Etienne and Tottenham were one of the clubs reported to have shown an interest.
The Gabon international has claimed that he rejected the chance to move to White Hart Lane after being left unhappy with how the deal was progressing.
"Tottenham tried to sign me in June 2012," Aubameyang is quoted in The Sun ahead of Dortmund's UEFA Champions League tie against Arsenal on Tuesday night.
"But in the end everything became a bit weird. I didn't really like the way things were done.
"So, if Spurs ever came back in for me, I'd say no."
The former AC Milan youngster was again linked with a move to Spurs in the most recent summer transfer window during Andre Villas-Boas' search for a new striker.
The 24-year-old was also often mooted as a target for Newcastle United before he opted for a switch to Dortmund, where he has scored five goals in nine Bundesliga appearances.