Tottenham boss Andre Villas-Boas ready to face Manchester United in the Premier League
Andre Villas-Boas reckons Tottenham are in good shape to challenge Manchester United this weekend after beating Tromso.
Last Updated: 01/12/13 11:18am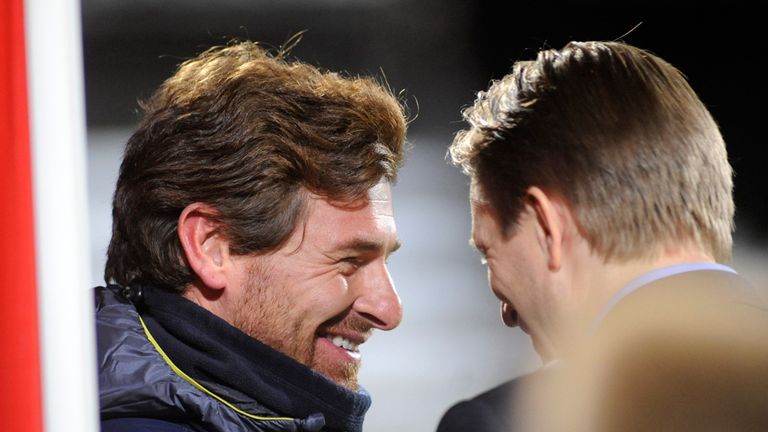 Villas-Boas' position as Tottenham manager came under scrutiny following last week's 6-0 defeat at Manchester City, but the Portuguese tasted victory again on Thursday in Tromso.
An own goal and Mousa Dembele's first goal of the season gave Spurs a 2-0 win that guaranteed them top spot in their Europa League group with one match to spare.
Spurs struggled to find their rhythm in the first half and they took over an hour to beat Tromso stopper Benny Lekstrom, but Villas-Boas was delighted that his team overcame a tricky hurdle in the freezing temperatures of northern Norway.
"I am very happy for the players to have bounced back from the defeat against Man City," the Spurs boss said.
"Obviously the opponent we have on Sunday is the biggest that we can have.
"But to prepare for that game, it was important to get back to winning ways tonight and we did it in a fashion where we looked solid and created lots of chances. I am extremely happy with the performance and result."
Vlad Chiriches turned home Gylfi Sigurdsson's free-kick in the 63rd minute - although the ball was helped over the line by Tromso's Adnan Causevic - and Dembele then wrapped the win up with 15 minutes left.
Roberto Soldado drew a blank once again and Nacer Chadli missed a sitter, but in truth it was a case of job well done considering the conditions the team had to play in.
Temperatures dropped below zero and the players had to endure heavy snowfall during the first 10 minutes of the match, which had to be played on an artificial surface due to the conditions in Tromso - which is so far north that it shares the same latitude as Alaska and Siberia.
"The players adapted to the conditions quite well," Villas-Boas added.
"The quality of the pitch was fantastic. We came through okay with no injury worries. The conditions were tricky with the first blizzard of snow, but after that it settled down."