Premier League: Andre Villas-Boas hits out after Tottenham draw with Manchester United
Andre Villas-Boas aired his frustration at those who have been questioning his position following a draw with Man Utd.
Last Updated: 02/12/13 11:43am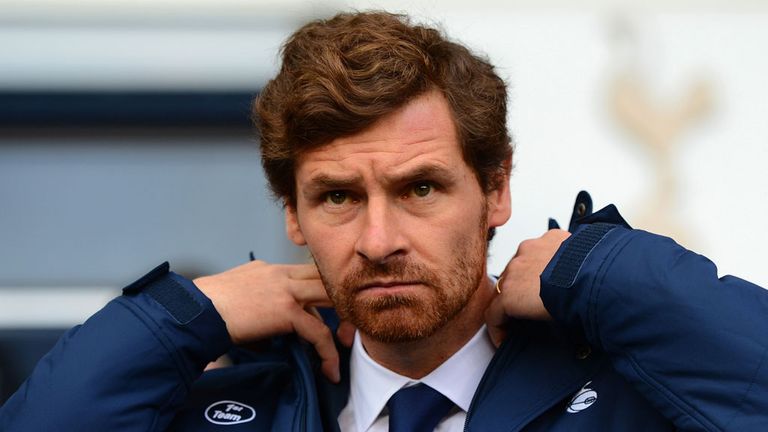 Spurs headed into Sunday's encounter without a win in three in the Premier League and coming off the back of a 6-0 humbling at the hands of Manchester City in their last top flight outing.
The performance at the Etihad Stadium had sparked speculation that Villas-Boas' days at White Hart Lane may be numbered, with Spurs demanding a return on heavy summer investment.
A much-improved display against the reigning champions suggests there is still a united front at Tottenham - with the players prepared to play for their boss - and Villas-Boas would like to see an end to the negativity.
He hit out in particular at Daily Mail duo Neil Ashton and Martin Samuel. He was involved in a long exchange with Ashton at the press conference following the 2-2 draw with Manchester United.
Villas-Boas said: "A couple of people insult my integrity, my human values, my professionalism and one of these people is sitting over here.
"It insults the success that I have achieved in other clubs and I don't think it's fair. I think it's a lack of respect and an attack on a person's integrity.
"I don't want to undermine other managers. You can easily compare situations. We have sat above Man City before and above Man United before and we haven't seen any kind of these personal attacks to somebody so I think that is unfair.
"It's something that obviously comes with the 6-0 thrashing but more important is the team and the response and I think the players did that in great, great fashion."
Lord Sugar also questioned Villas-Boas' tactical approach in midweek and the former Tottenham chairman was also in the Portuguese's sights after the game.
"I think it's a very driven agenda by somebody that doesn't honour the club, neither myself nor my players," Villas-Boas said.
"It's their team, their passion and they don't trade it for anything else, not like Alan Sugar who trades it for money."
Spurs took the lead on two occasions against United - through Kyle Walker and Sandro - and Villas-Boas feels a hard-fought point keeps them very much in the hunt for a top-four finish.
He added: "A very good first and second half. We had great chances to go 2-0 up in the first half.
"So I think we deserved something. It was a good response to the heavy defeat that we took at Man City. Not perfect because perfect would have been to win the game but a good response from a group of players that want to do well.
"It keeps us in touch with the group at the top and gives us the motivation to go forward."