Andre Villas-Boas glad Roberto Soldado ended barren run with Europa League treble
Tottenham boss Andre Villas-Boas hopes Roberto Soldado has rediscovered his scoring touch after Europa League hat-trick.
Last Updated: 13/12/13 9:16am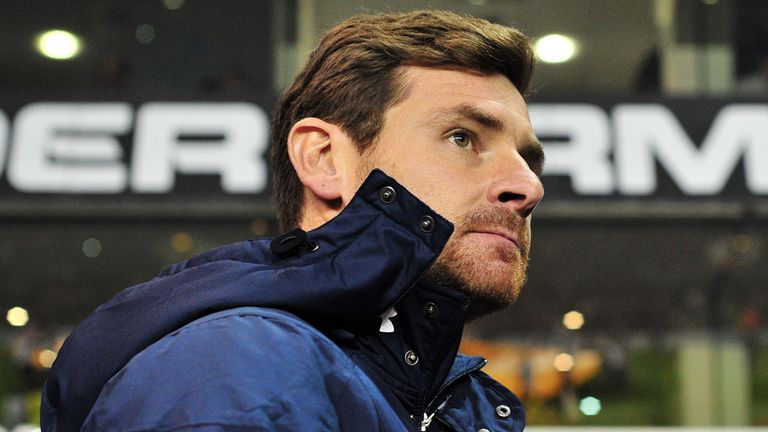 The Spanish striker wrapped up his treble in the second half and Lewis Holtby was also on target as Spurs maintained their 100 per cent record in Group K.
Soldado has recently struggled in front of goal and Villas-Boas was glad he rediscovered his goalscoring touch ahead of the hectic festive schedule.
"It was extremely important for him to get back to scoring," the Portuguese said.
"I'm extremely happy for him. He's been waiting for a moment like this and it finally happened tonight with a hat-trick. It will be major boost for a player who has been very professional and deserves respect.
"I don't think he lost his confidence but, as a striker, you have to persist and persist; finishing off the situations you are given and that final touch hasn't been there for him recently. It will be a great boost of confidence for him, bearing in mind he scored three today."
But the Spurs boss might still replace Soldado with Jermain Defoe for Sunday's Premier League clash against Liverpool at White Hart Lane.
"We have to think about it," he said.
"It's a bit premature. We always wanted to give this game to Roberto after two games in a row for Jermain, who was deserving his chance as well. Now it's about putting the best possible strategy of the game and seeing what we can do.
"What this will help is put the player back with confidence with his final touch and a striker always lives off goals so it's extremely important."
Progressing as group winners means Spurs will miss the best of the Champions League teams dropping down to the Europa League for the knock-out stages.
But a reunion with former club Porto could still be on the cards for Villas-Boas.
When asked about facing his former club, he said: "It is possible.
"On a personal level I wouldn't like that. Our aim is to go all the way to the final and I wouldn't like that.
"I have tremendous gratitude to the club and I'm a great fan so hopefully that doesn't happen until the final."
Team-mate Andros Townsend was also glad to see Soldado rediscover his finishing touch and urged the team to maintain this attacking form when they host Liverpool in the Premier League on Sunday.
"Everyone is delighted for him. He's not scored as many as he would have liked but hopefully he will go on a run now and show what a quality striker he is," he said.
"It's important to keep the winning streak going.
"It was important for everyone who played and that we scored four goals. We need to keep the confidence up as we have a big game against Liverpool at the weekend as we try and get in the Champions League."