Premier League: Andre Villas-Boas takes the blame after Tottenham lose 5-0 to Liverpool
Andre Villas-Boas assumed responsibility after Tottenham were beaten 5-0 by Liverpool and insists he will not quit.
Last Updated: 16/12/13 11:44am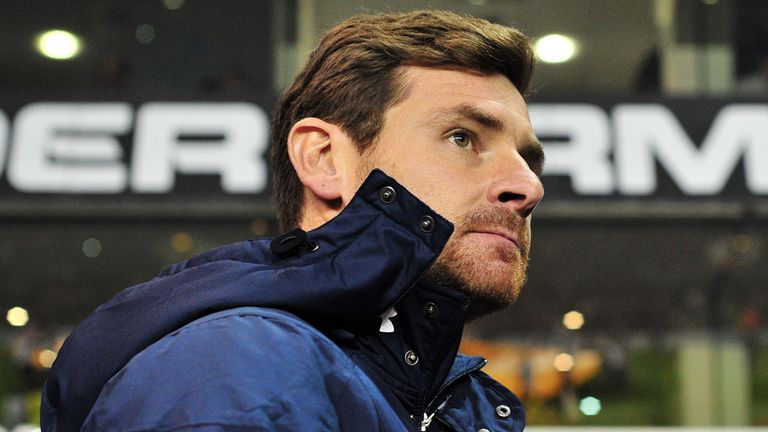 Just three weeks after being thumped 6-0 at Manchester City, Spurs were on the end of another heavy defeat which dents their UEFA Champions League ambitions.
Spurs also had Paulinho sent off and Villas-Boas is now looking for a response ahead of Wednesday's Capital One Cup quarter-final against West Ham United.
"It was difficult for us and Liverpool were spectacular today," Villas-Boas told Sky Sports. "They were really good pressing and couldn't let us play, and deservingly reached half-time 2-0 up.
"Our response came in the second half, but when we lost Paulinho the game was very, very difficult to turn and Liverpool started dominating possession, putting some balls in behind and we struggled.
"I assume the responsibility of the failure. We have to bounce back like we did after Manchester City.
"In the Premier League, things are not going as we expected, as we wanted, and it's normal that the frustration is there from everybody."
When asked if the defeat would increase the pressure on him, Villas-Boas replied: "Regarding my position, it is not me that decides. I can only work to make things better.
"We didn't have any shots on target today, but I think we are the team with more shots in the Premier League, independent of our poor scoring record.
"Today, it wasn't to be. Liverpool had a great, great game and they deserve credit. I assume responsibility for our failure.
"I don't need to convince anybody. Our run is magnificent in the other competitions, but not in the Premier League - that is the reality we face. Our slip-ups at home haven't allowed us to be in a better position.
"We are to play a quarter-final with West Ham in the League Cup and we are in the last 32, and waiting for the draw tomorrow, in the Europa League where some big, big teams are as well.
"But our form in the Premier League is not there. Our ambition to win trophies is still the same and our ambition to qualify for the Champions League is still the same."
Asked at the post-match press conference how much time he would be given at Spurs, Villas-Boas said: "That's the only thing I can't control, it's not my call so I can't say anything else.
"I have to get down to work, that's the only thing I can focus on.
"The call to make that decision is not mine, because obviously I won't resign and I'm not a quitter."
Villas-Boas also felt that Paulinho was unfortunate to be sent off after the Brazilian midfielder caught Luis Suarez in the ribs with a raised boot.
He continued: "I think the sending off was a bit unfair. I agree Paulinho raises his foot high, but he hasn't any intention to take Suarez.
"I think a yellow card was more appropriate. That was the key moment in the game and it didn't leave us with any chance to bounce back."